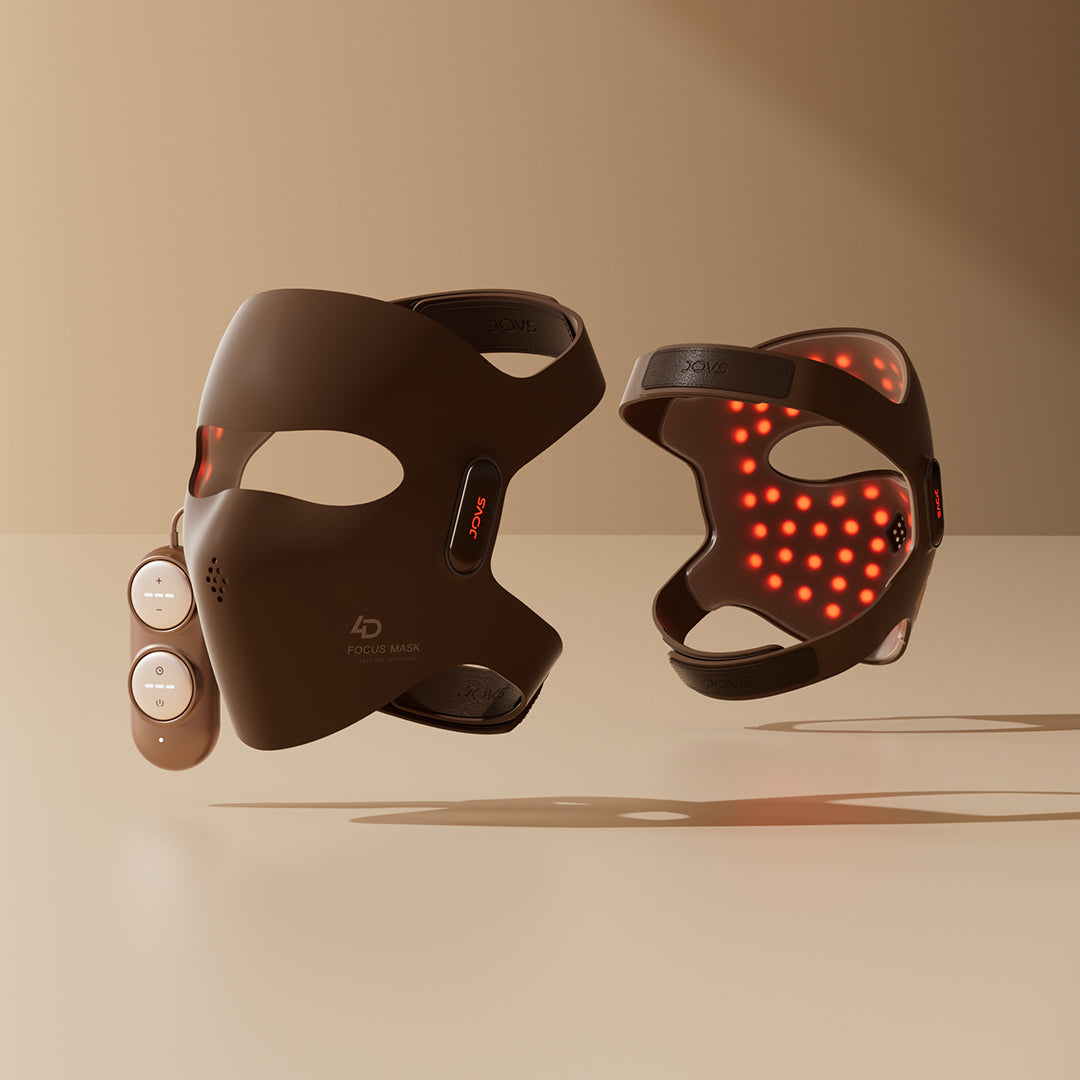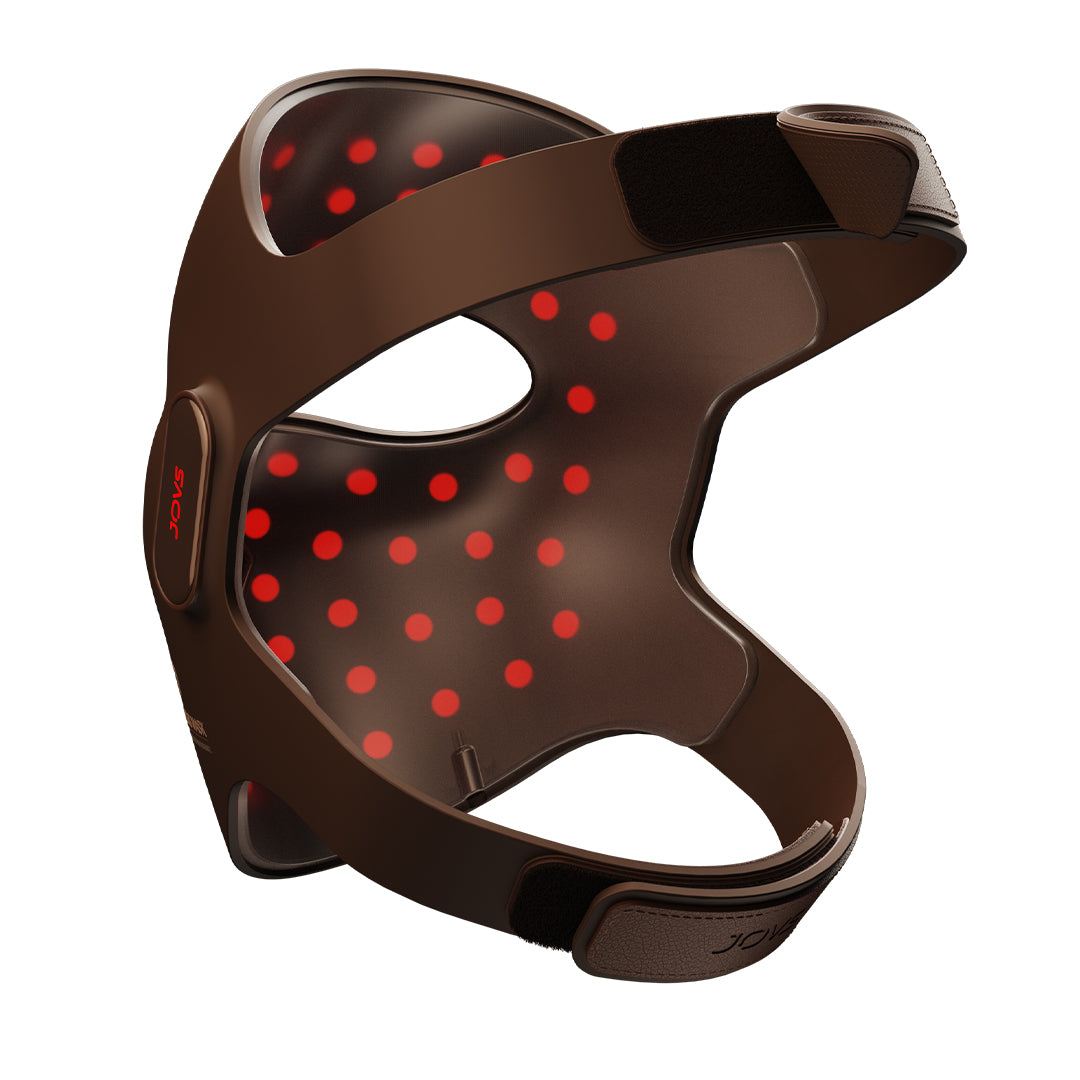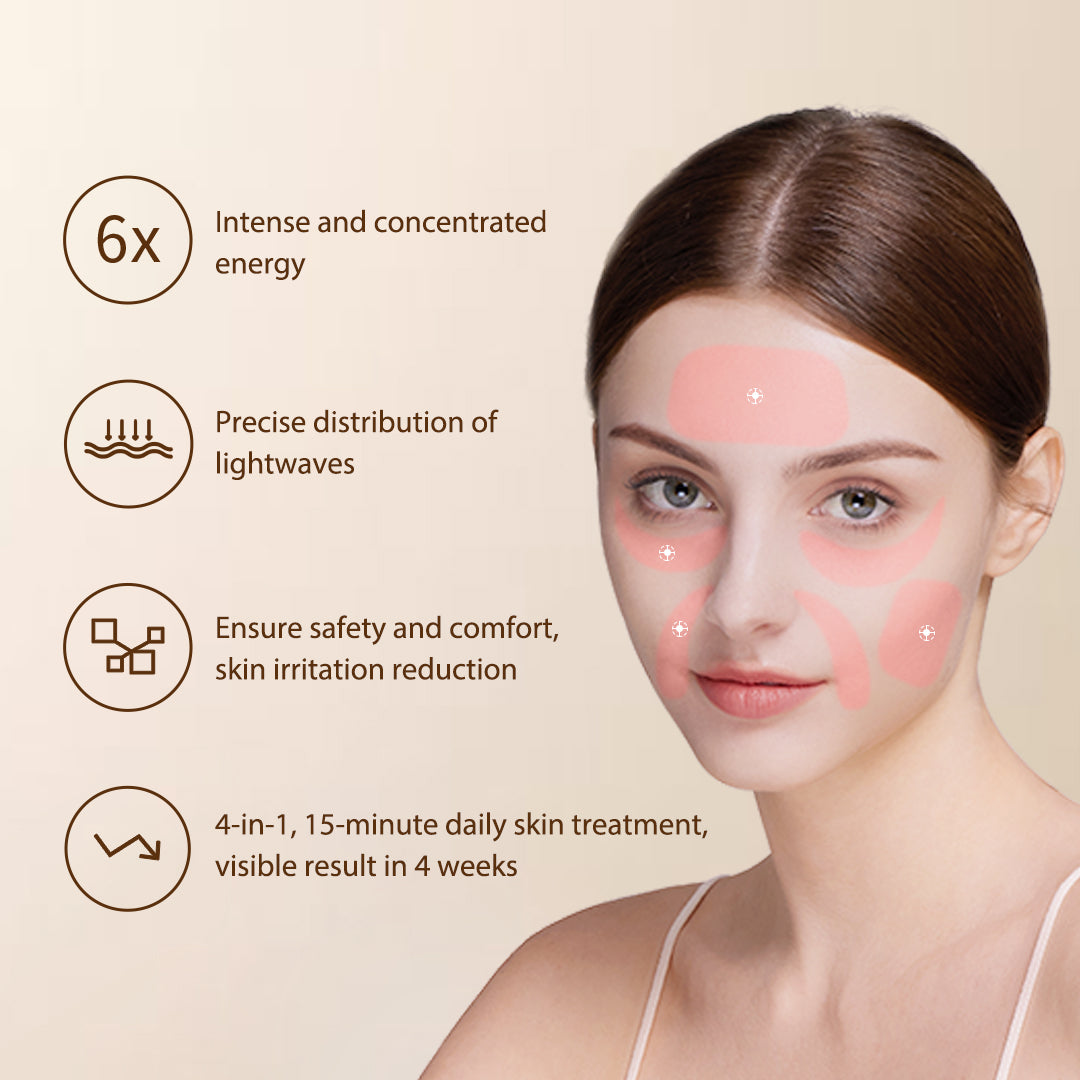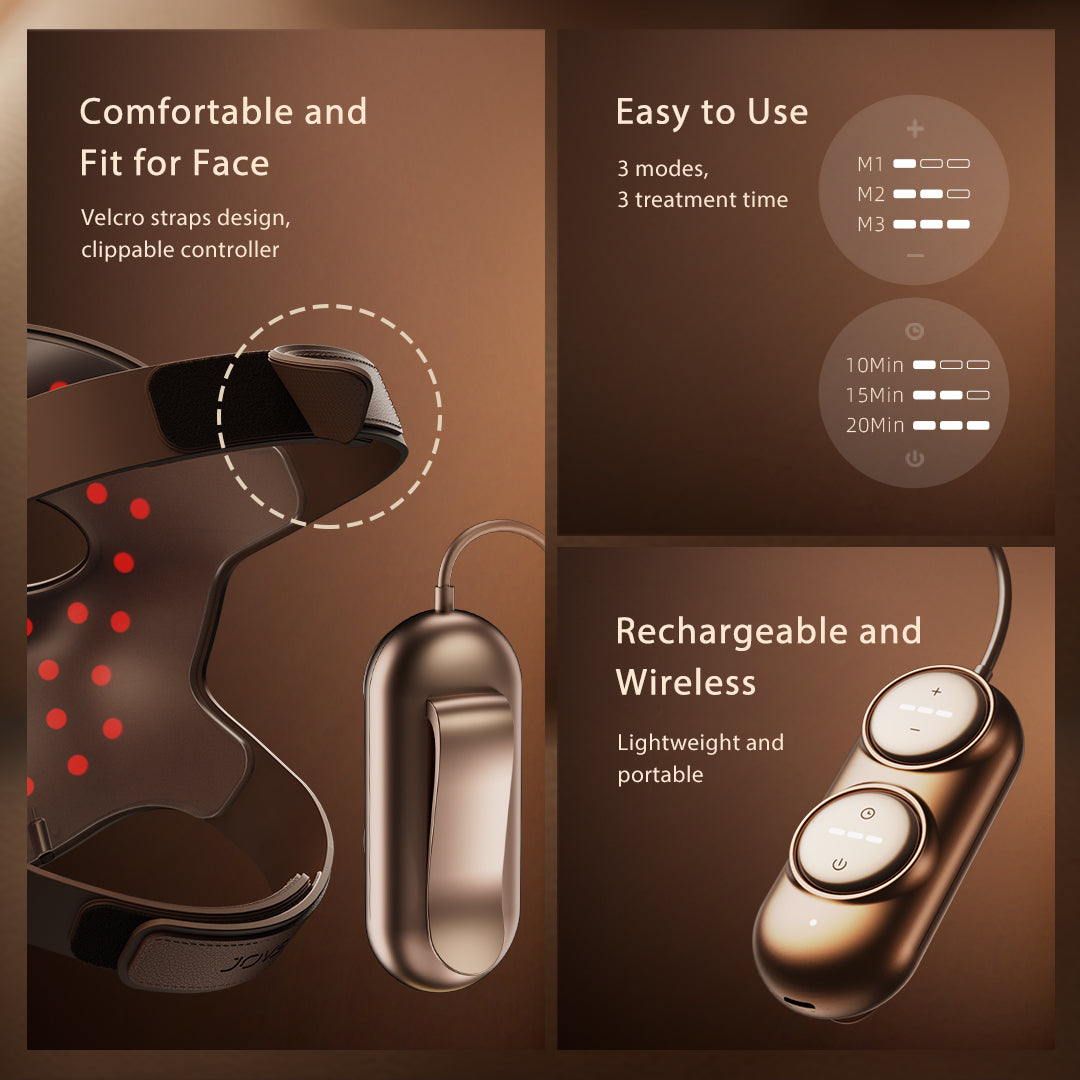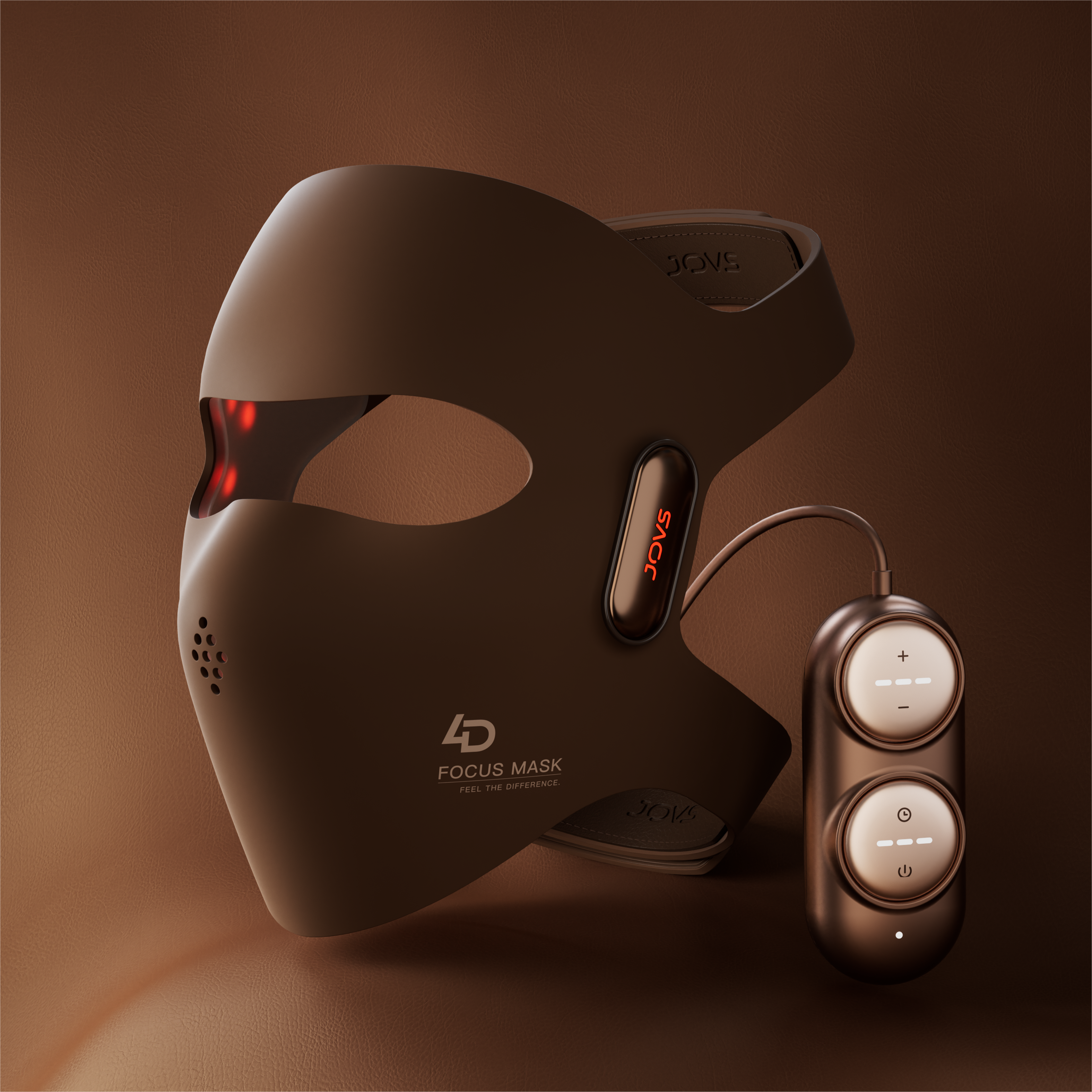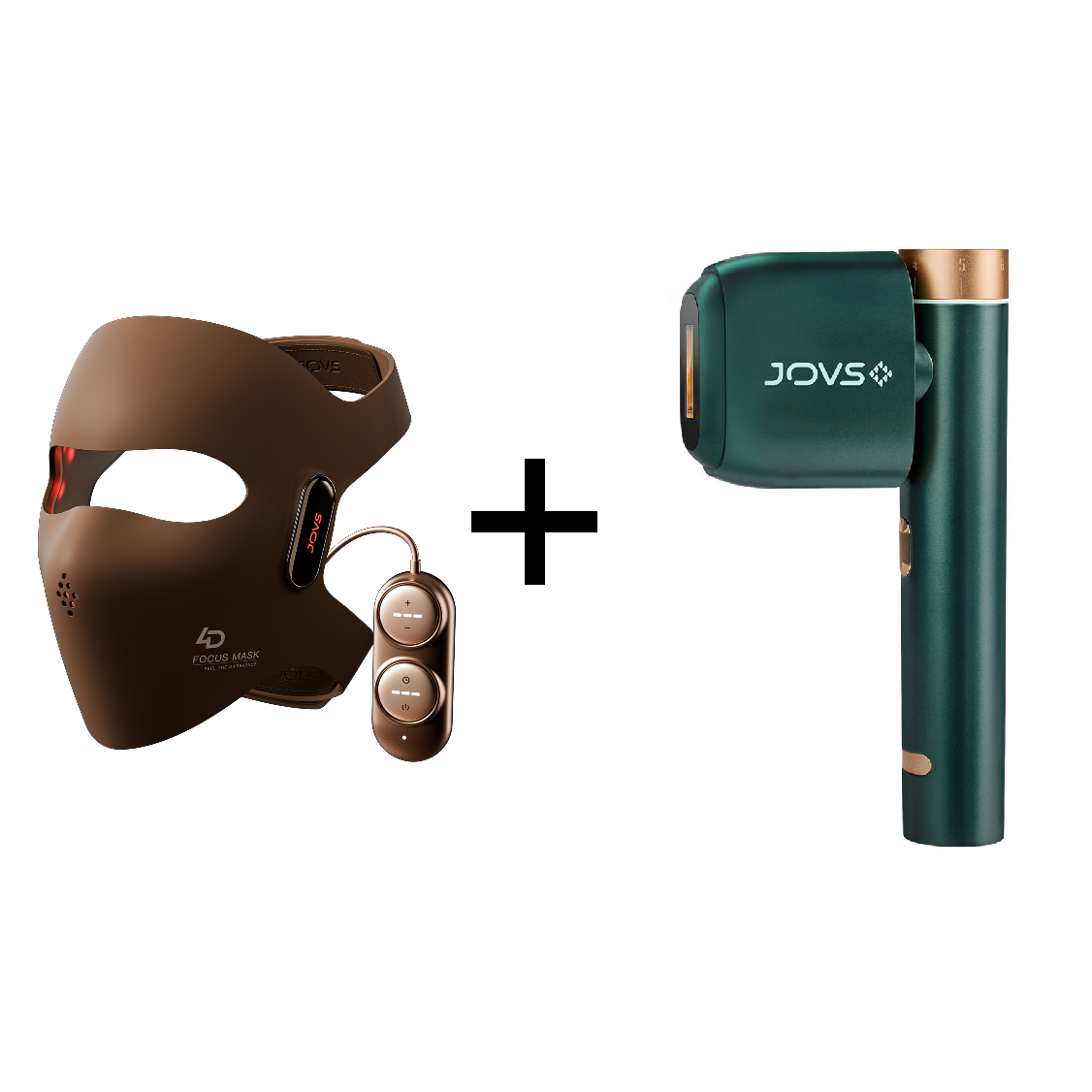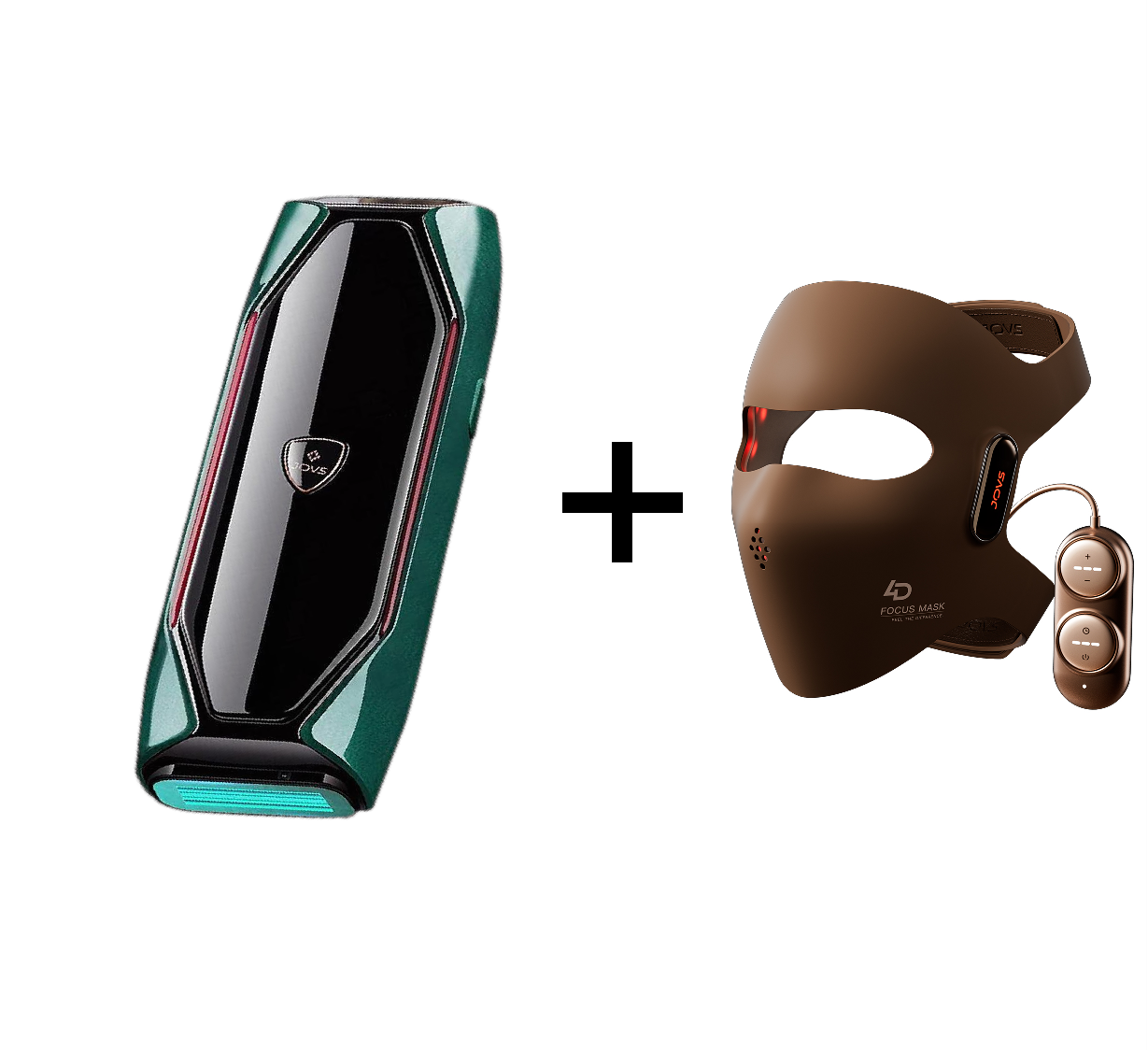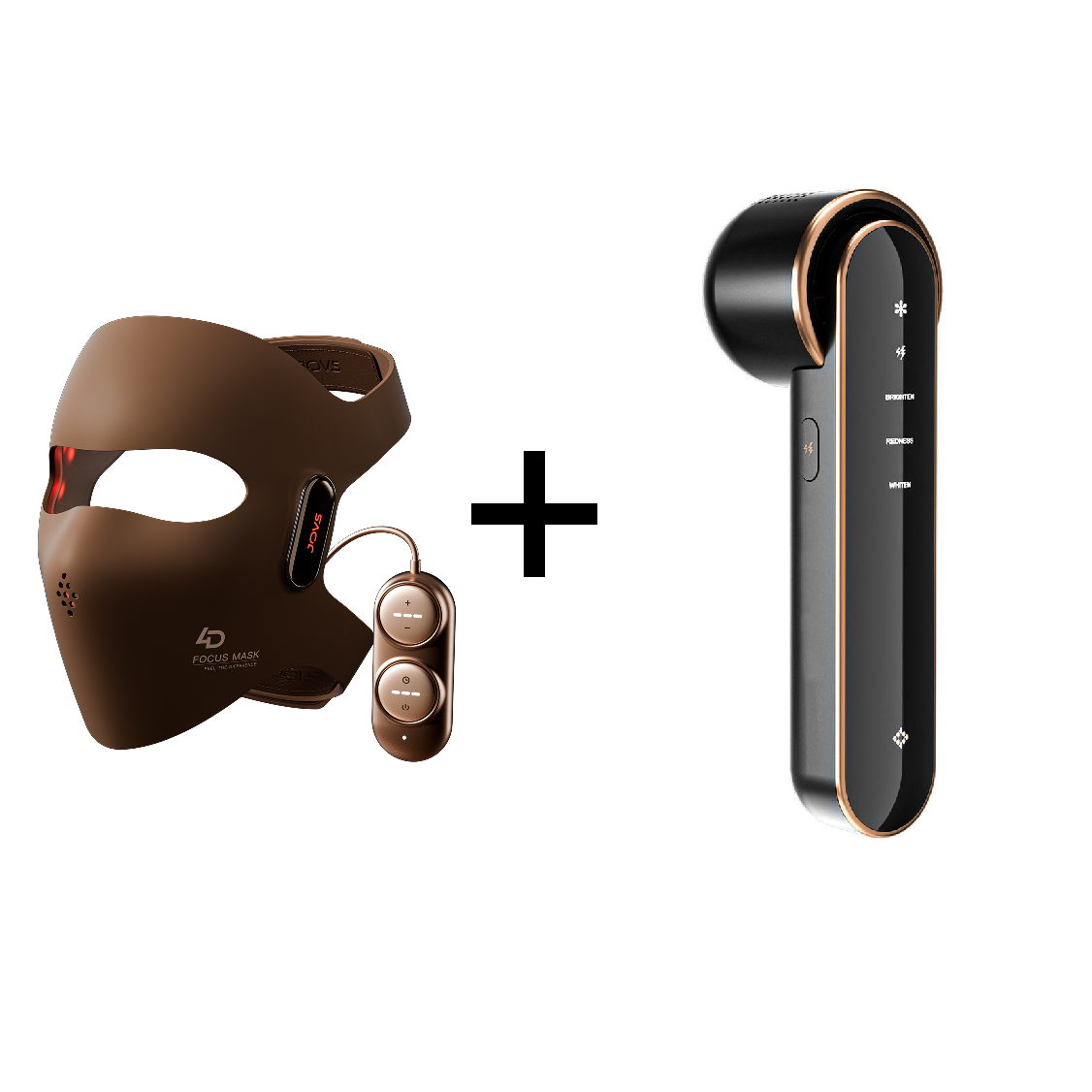 JOVS 4D Laser Light Therapy Mask
---
4-in-1 Skin solution, customize your skincare with three modes.
Clinically proven to reduce wrinkles in just 4 weeks.

Improve skin texture, optimized for all skin tones.
Skin brightening, calm redness.
Anti-aging, wrinkle reduction, and smooth fine lines.
Increase firmness, aim at skin tightening.
Improve dark circles, and diminish blemishes.
Patented nano molecular food-grade silicone, reduces irritation, and safe


Free Shipping Worldwide

90-Day Money Back Guarantee
1 Year Worry-Free Warranty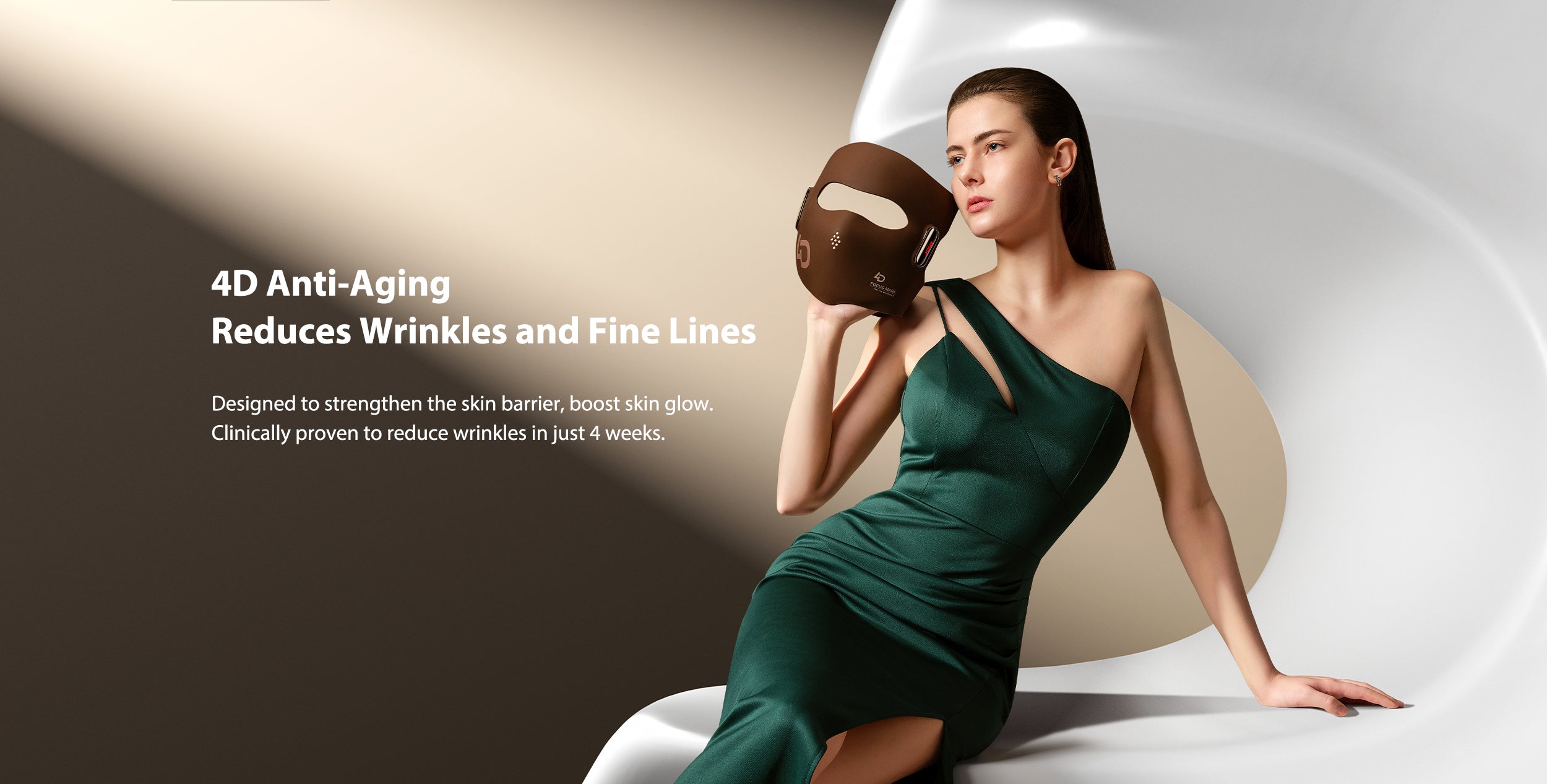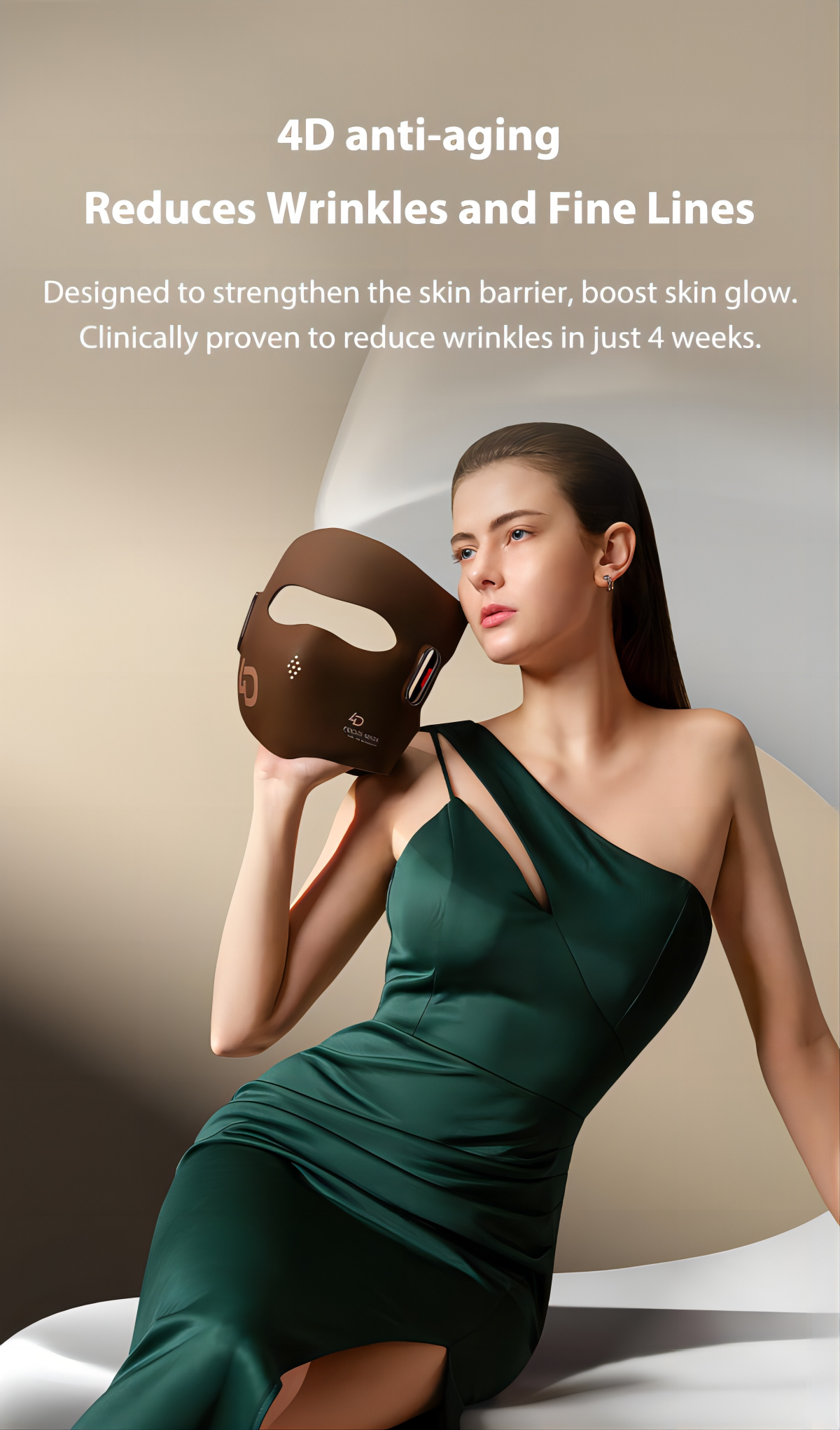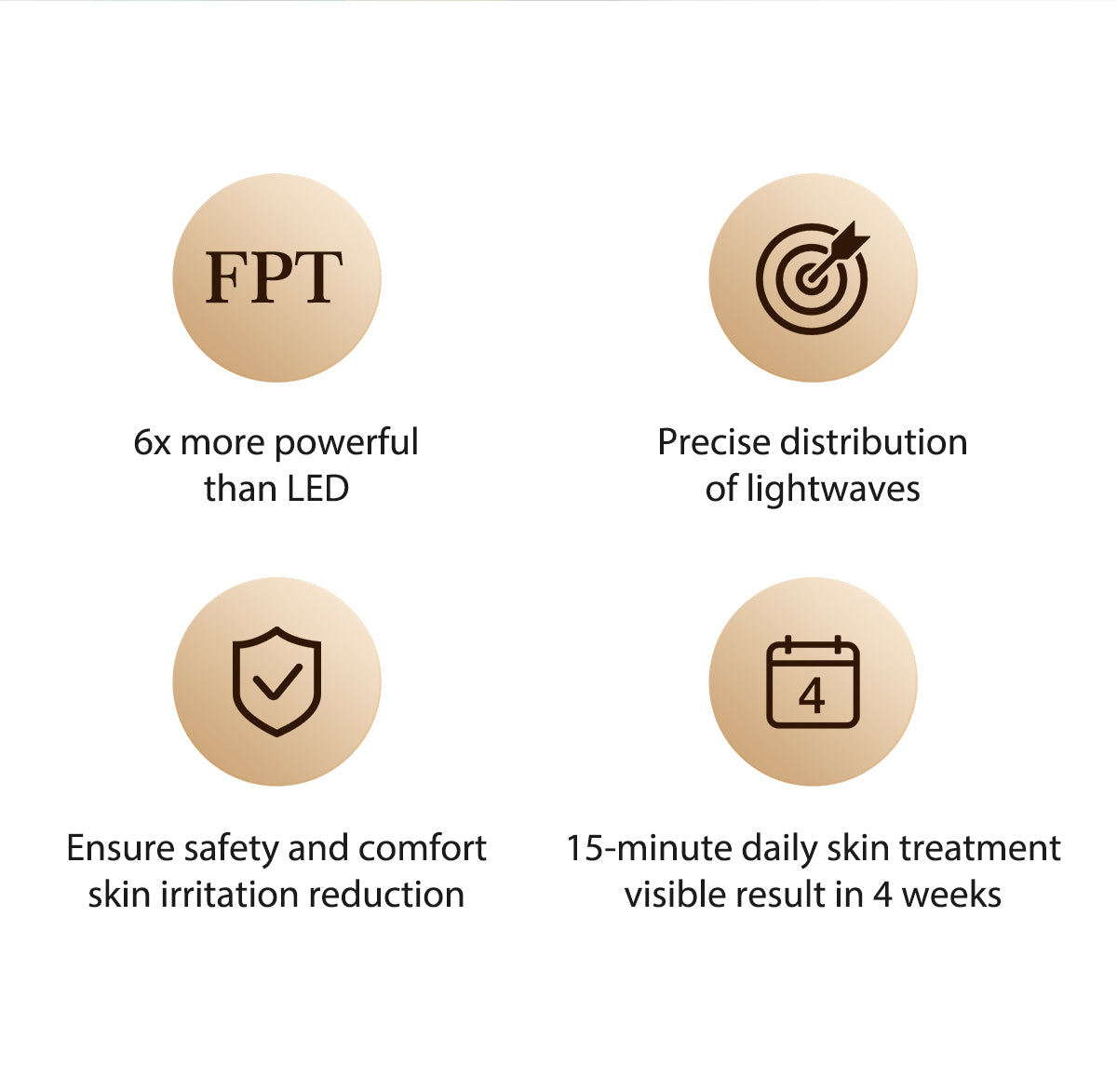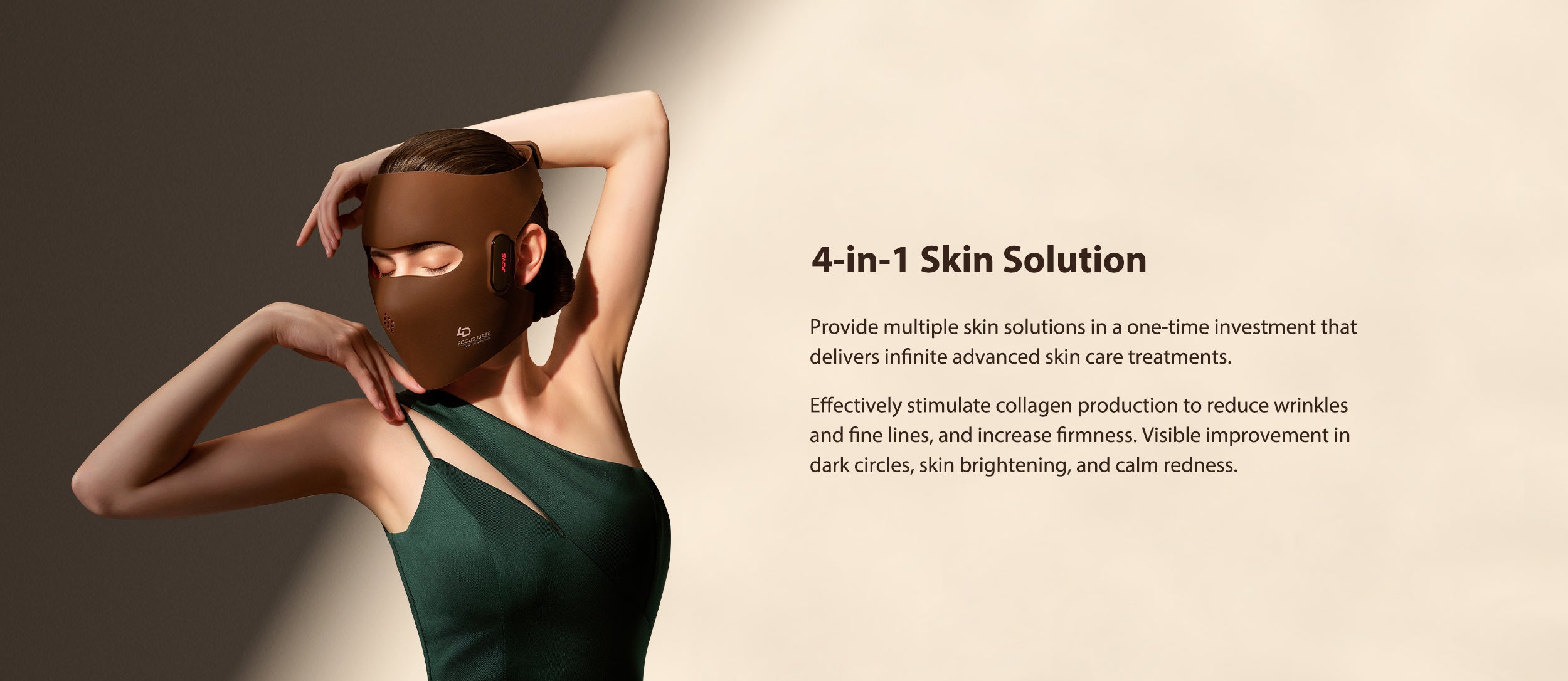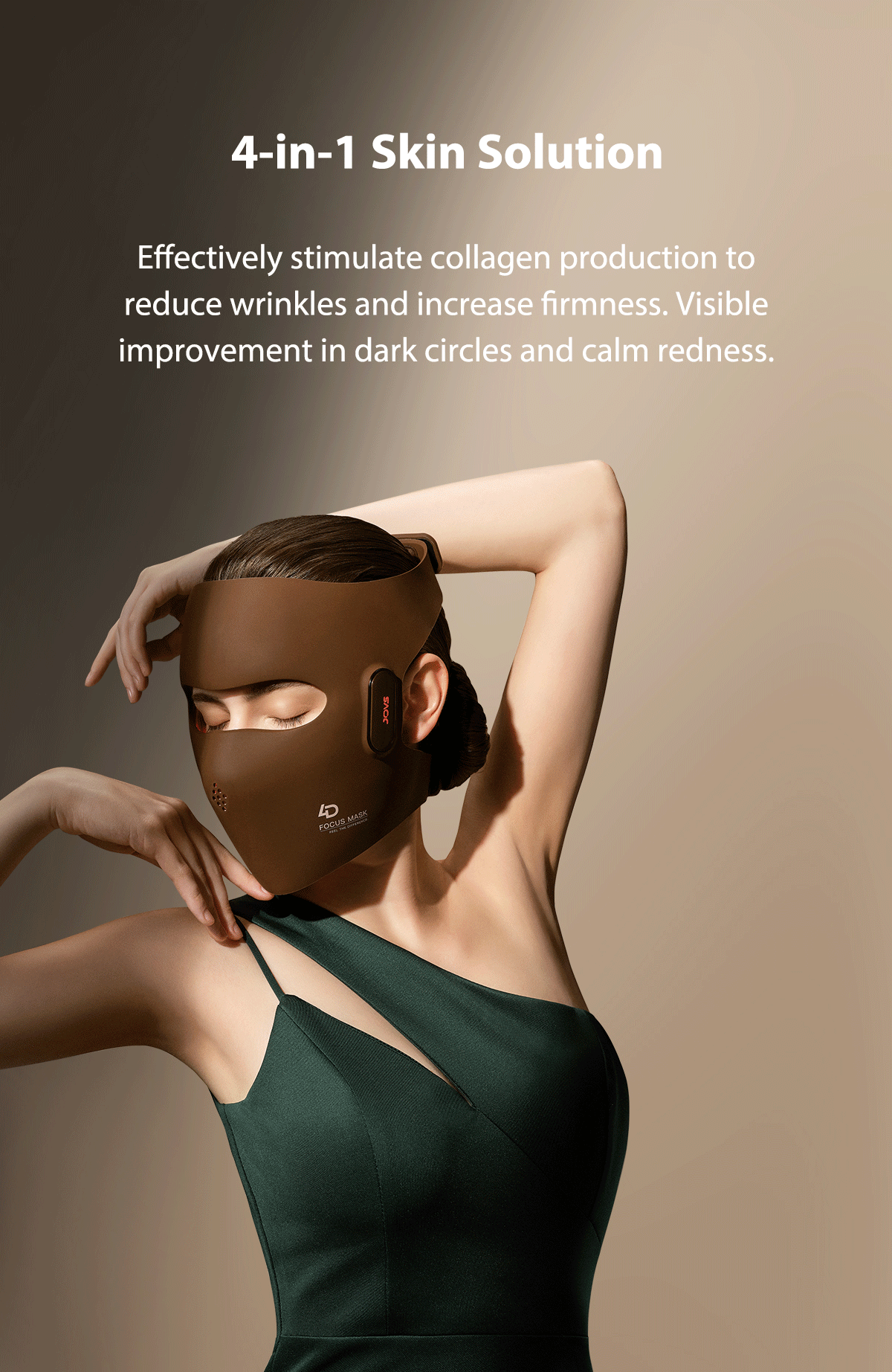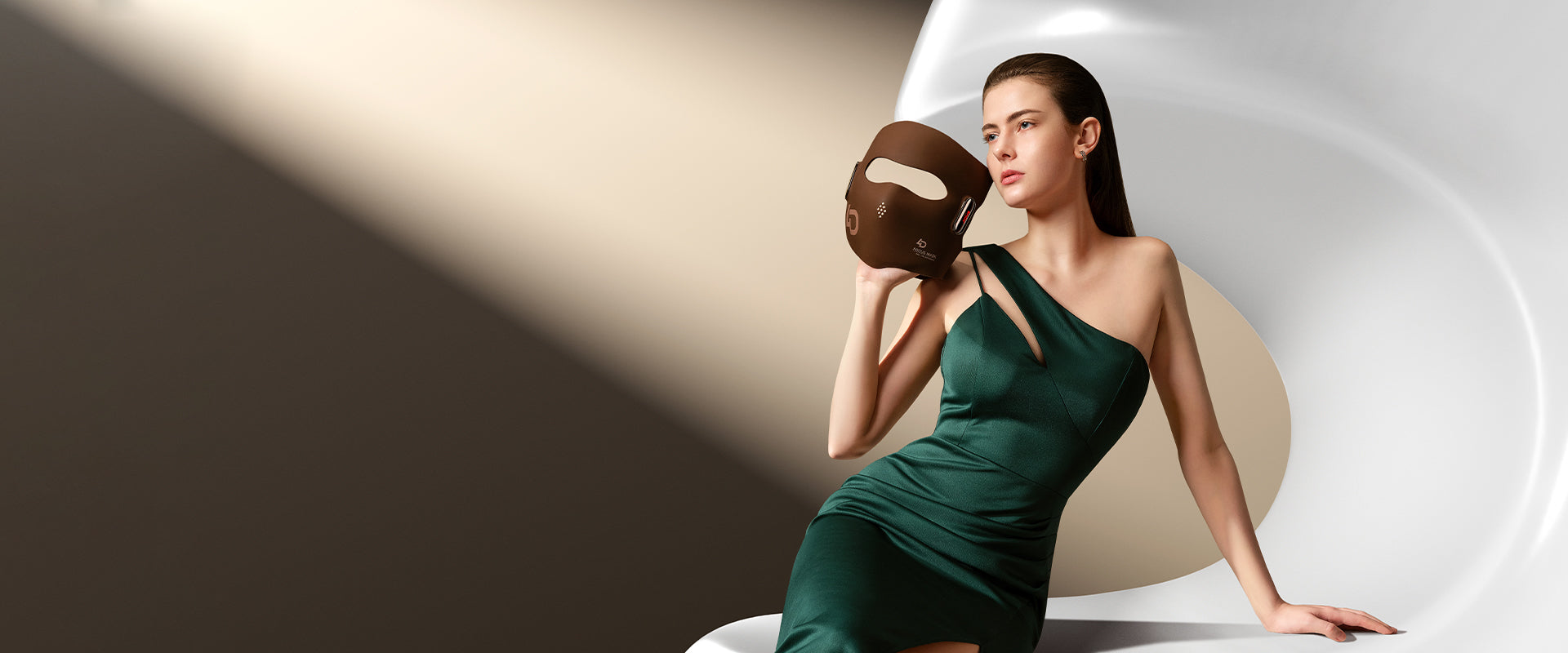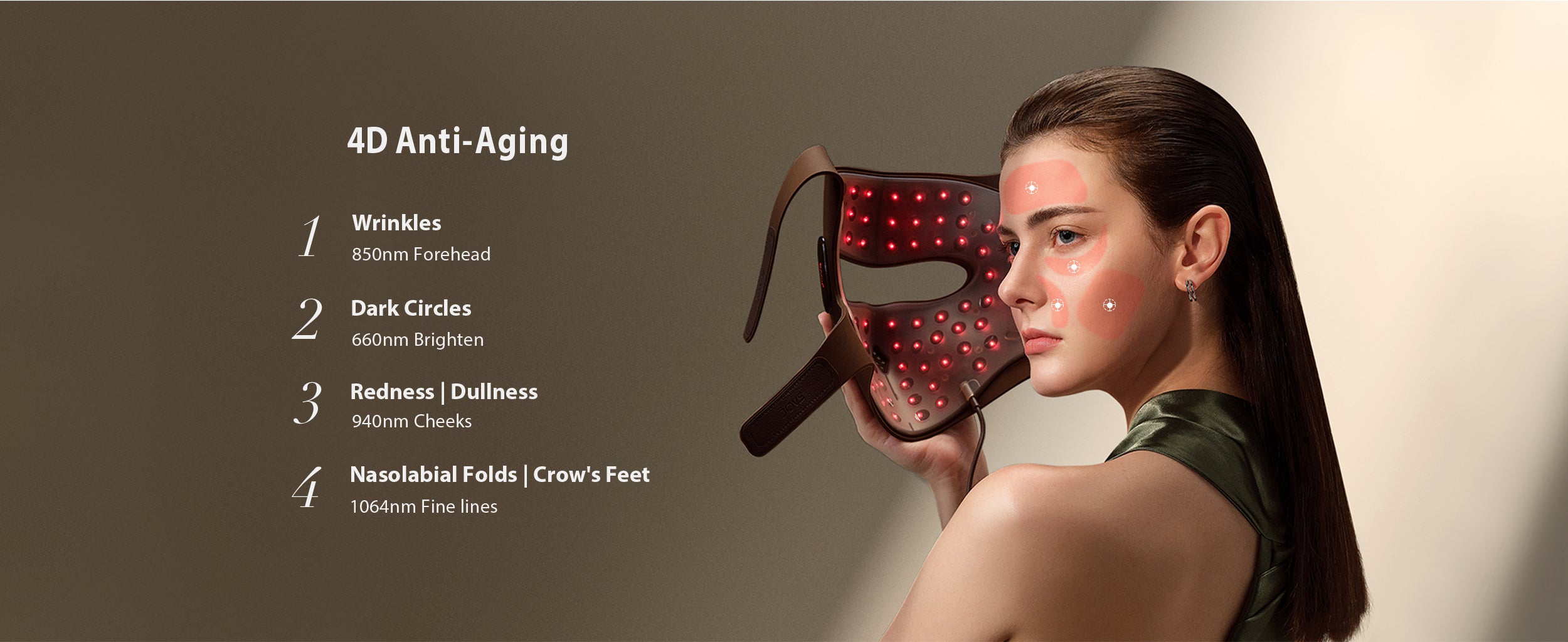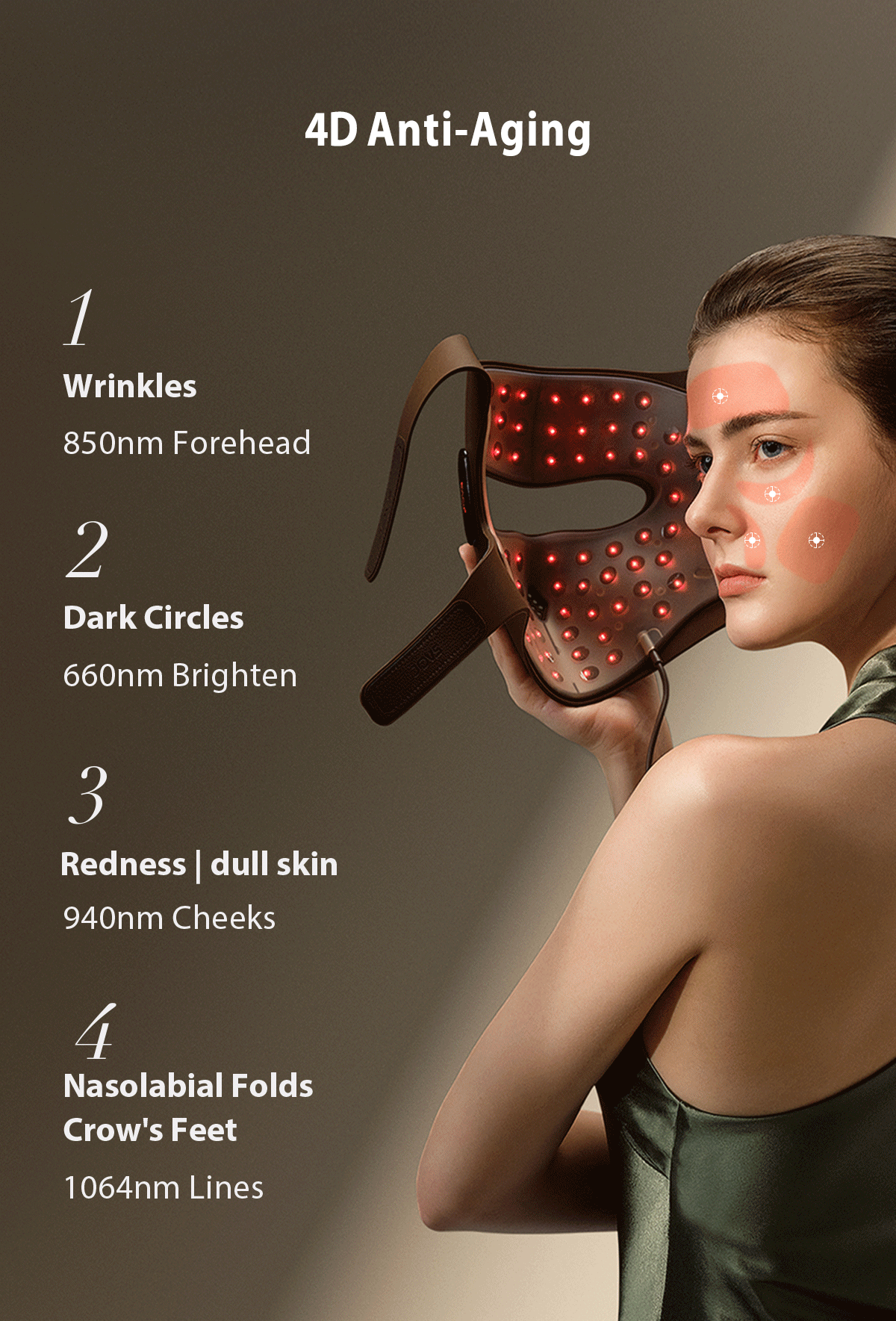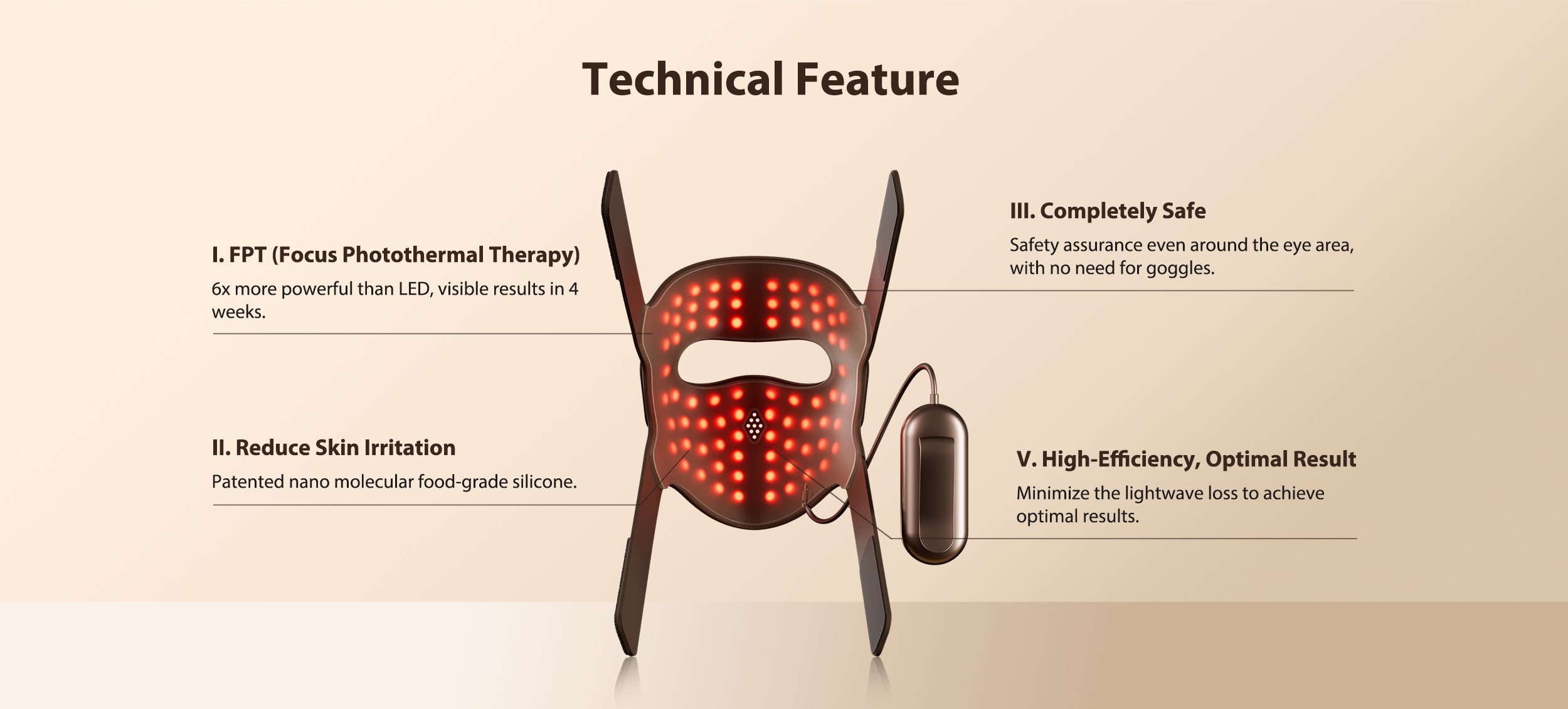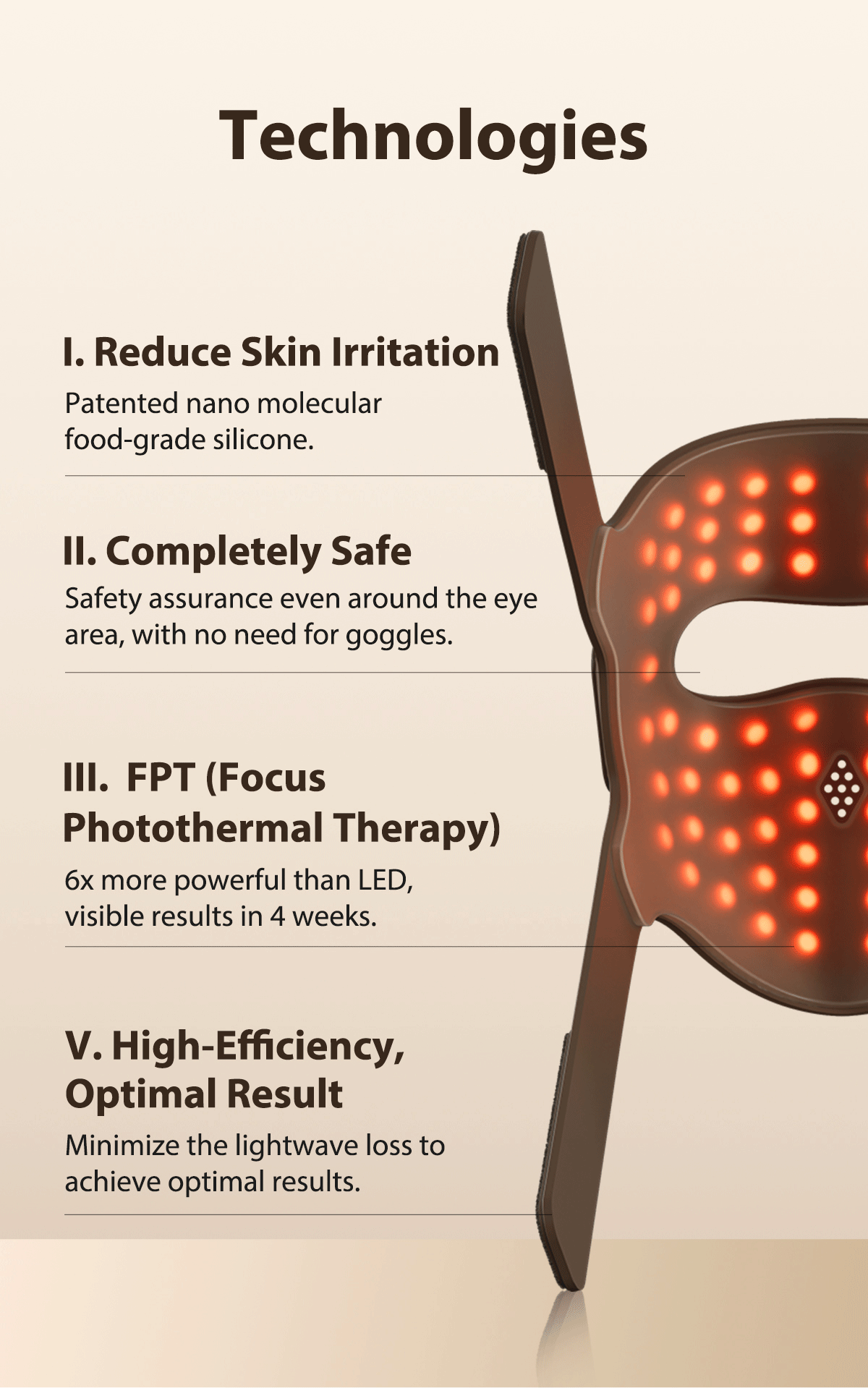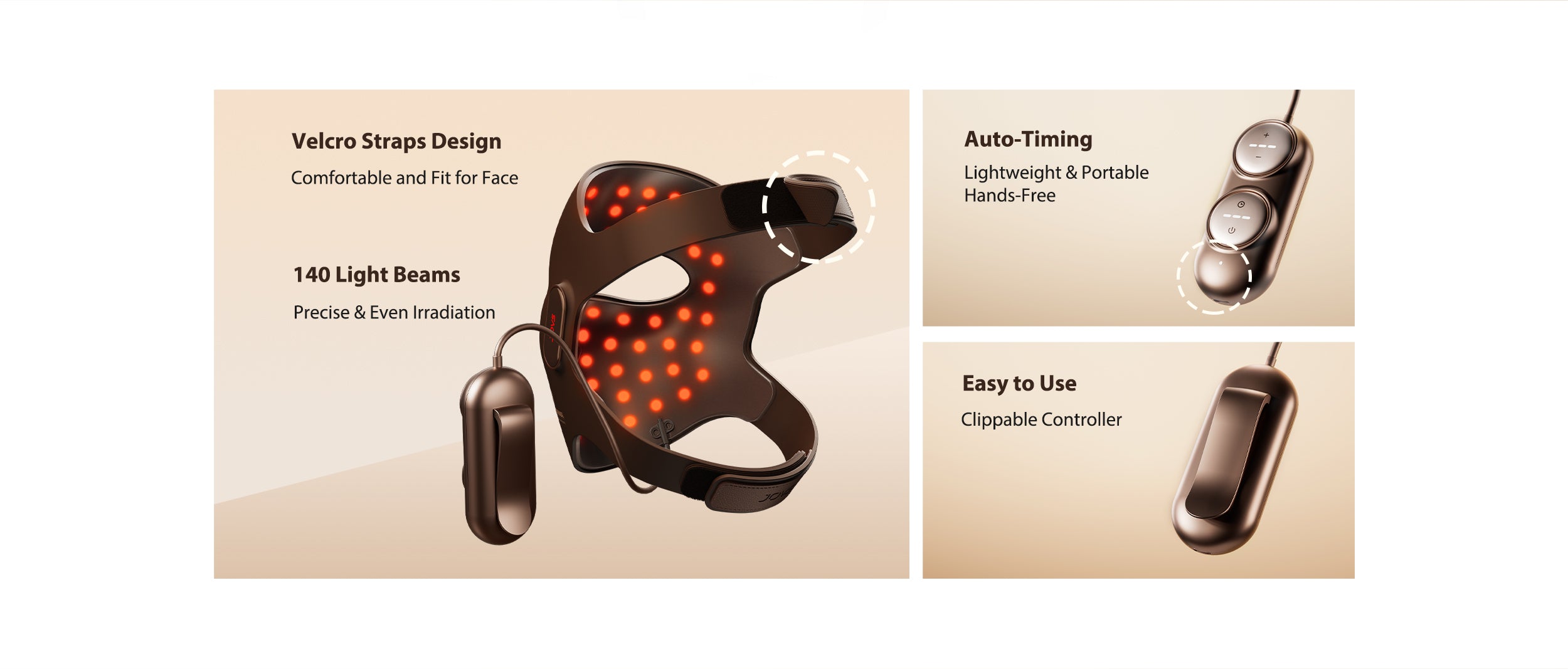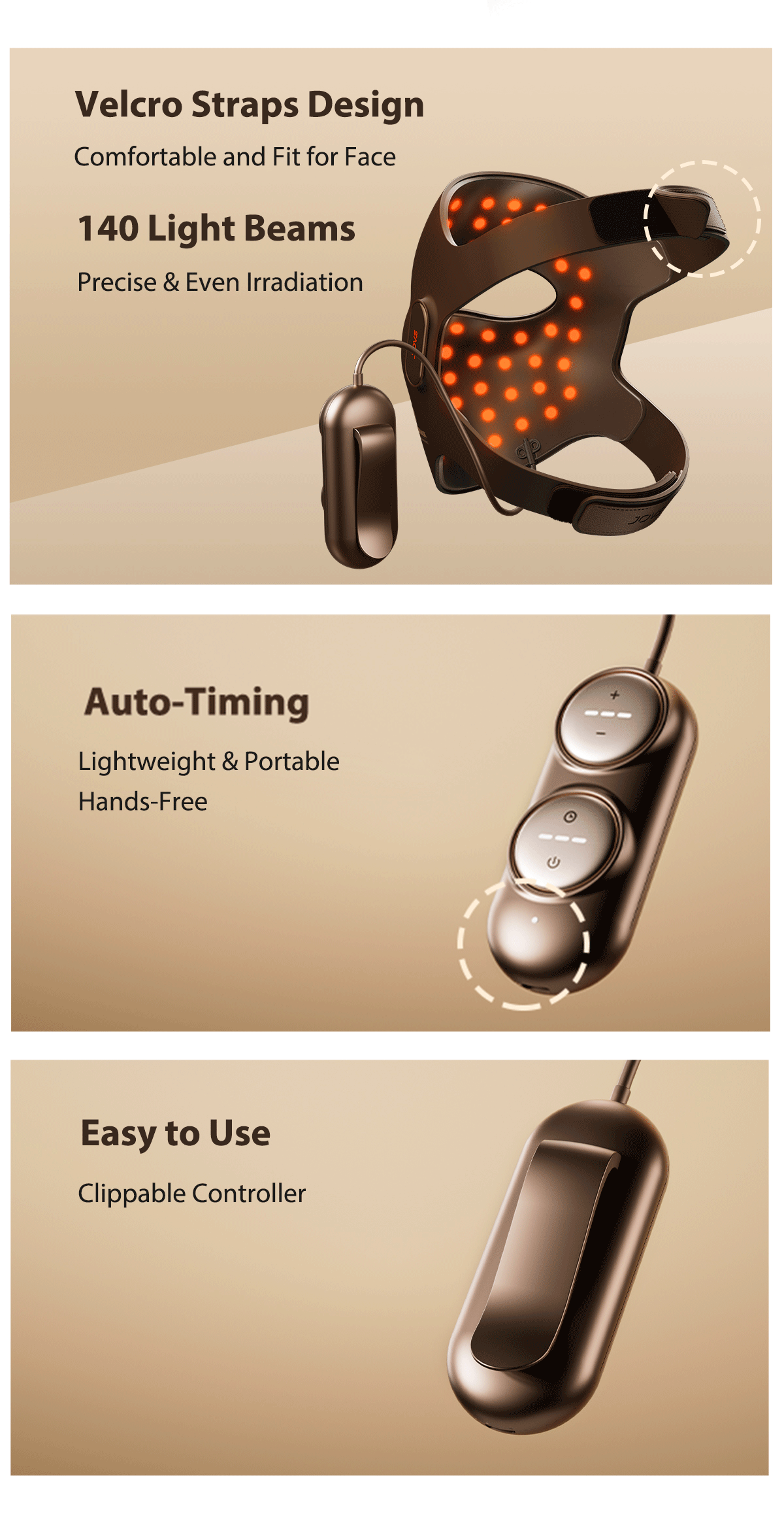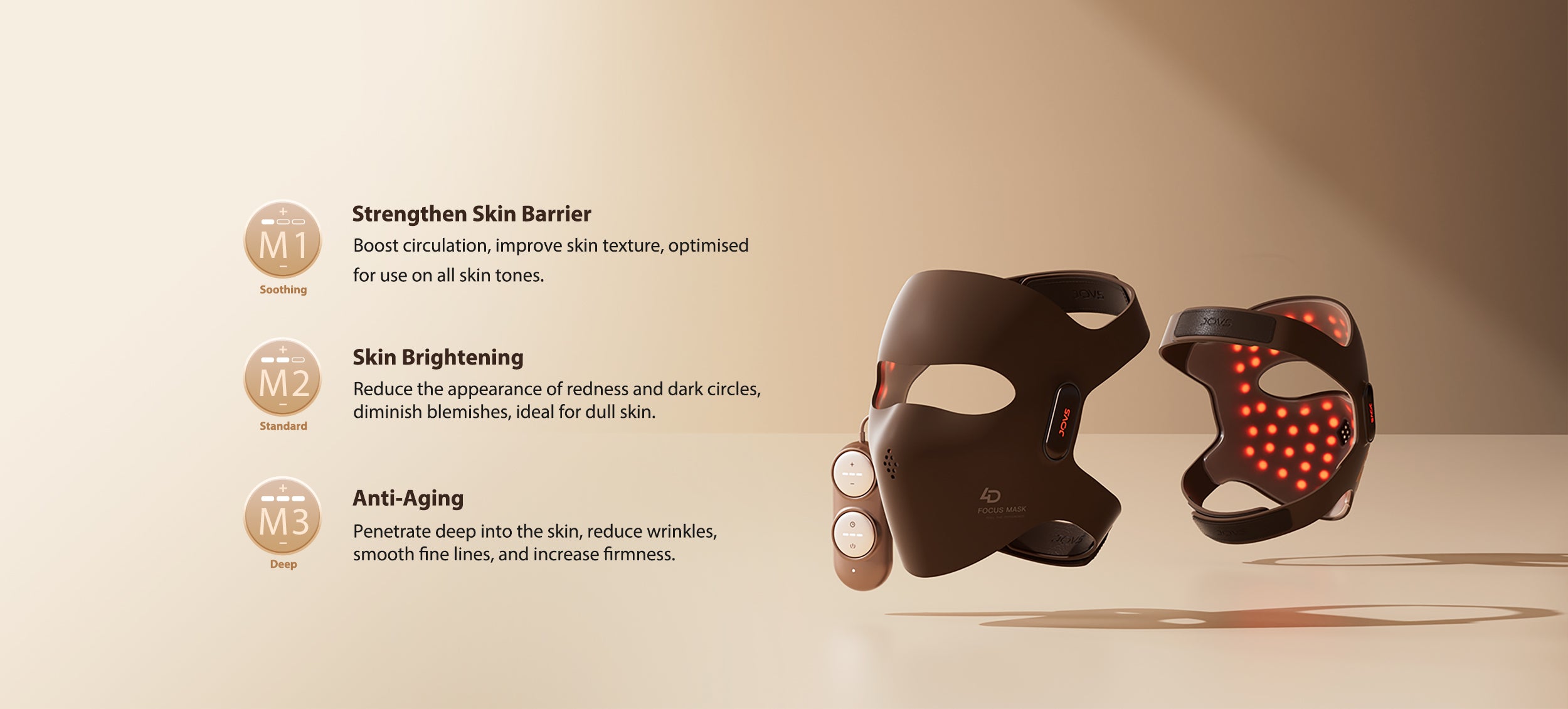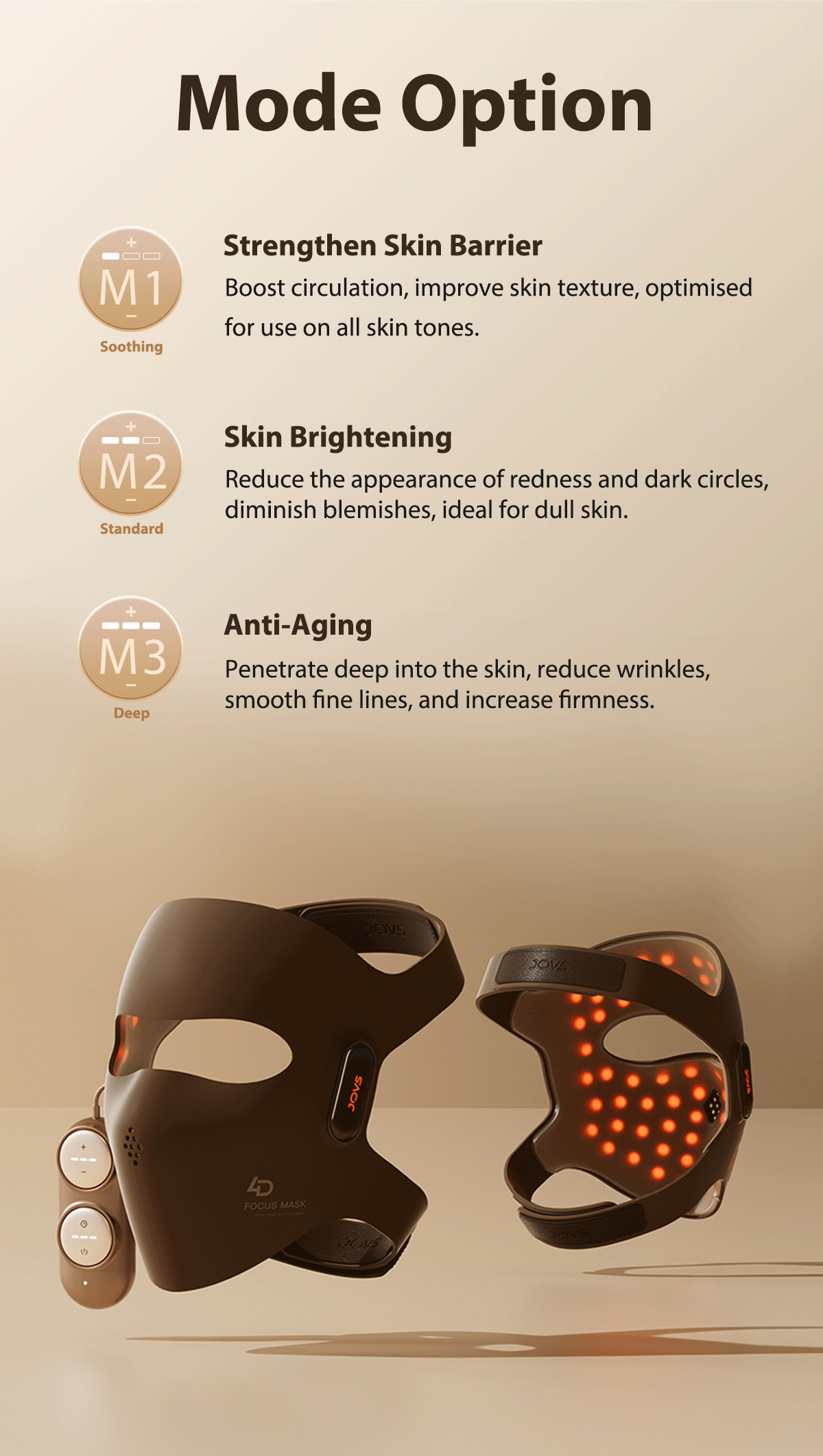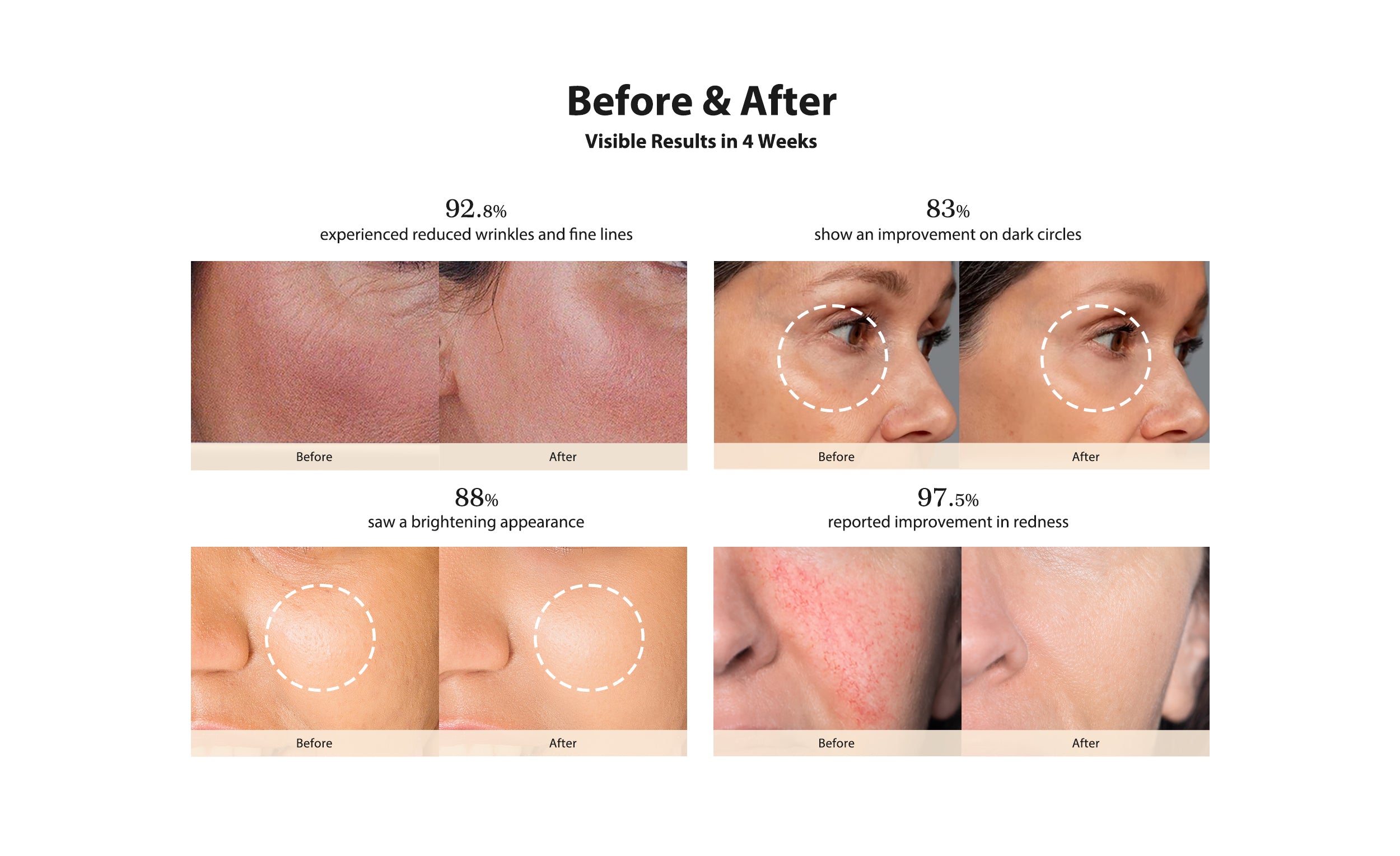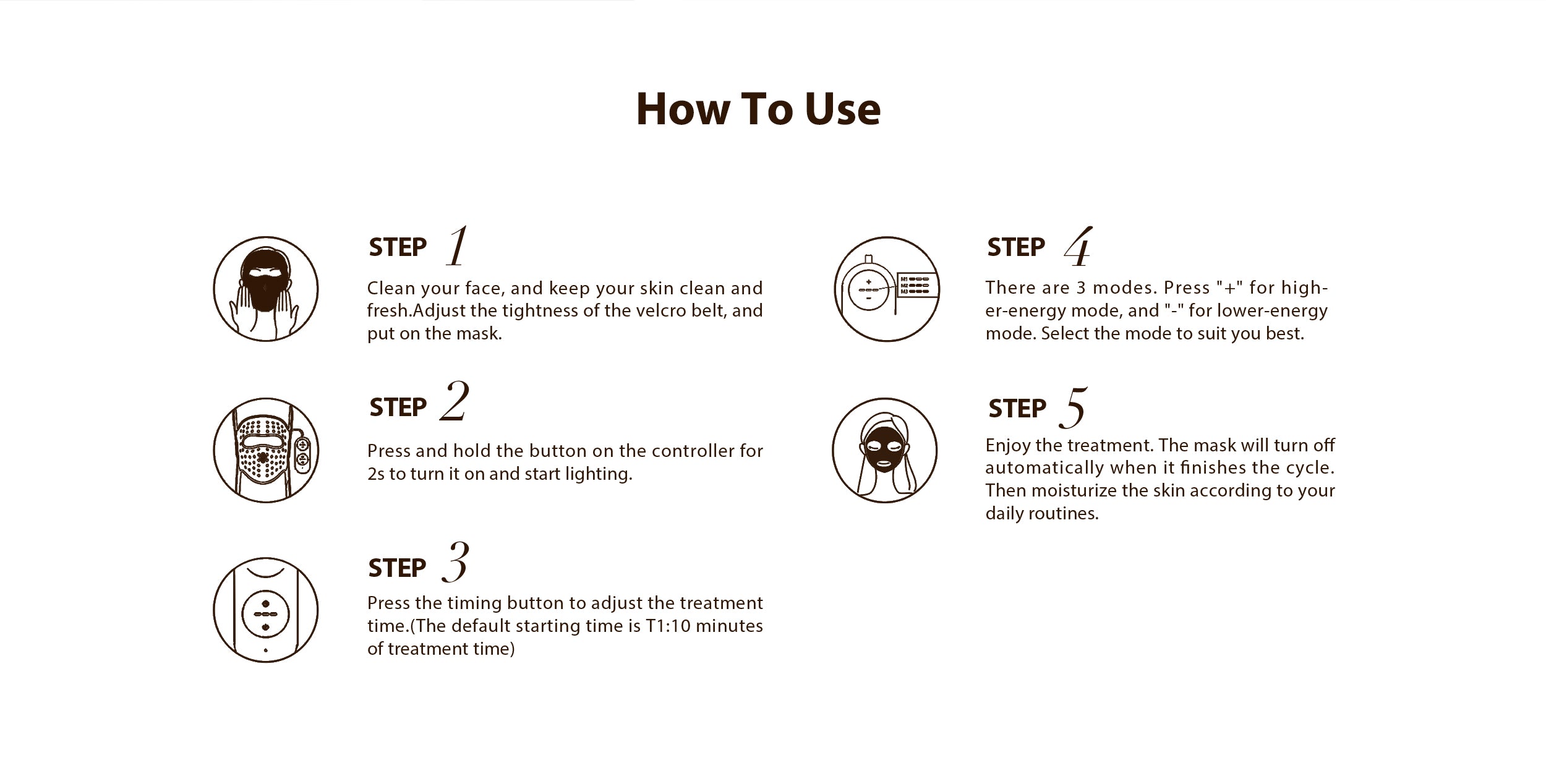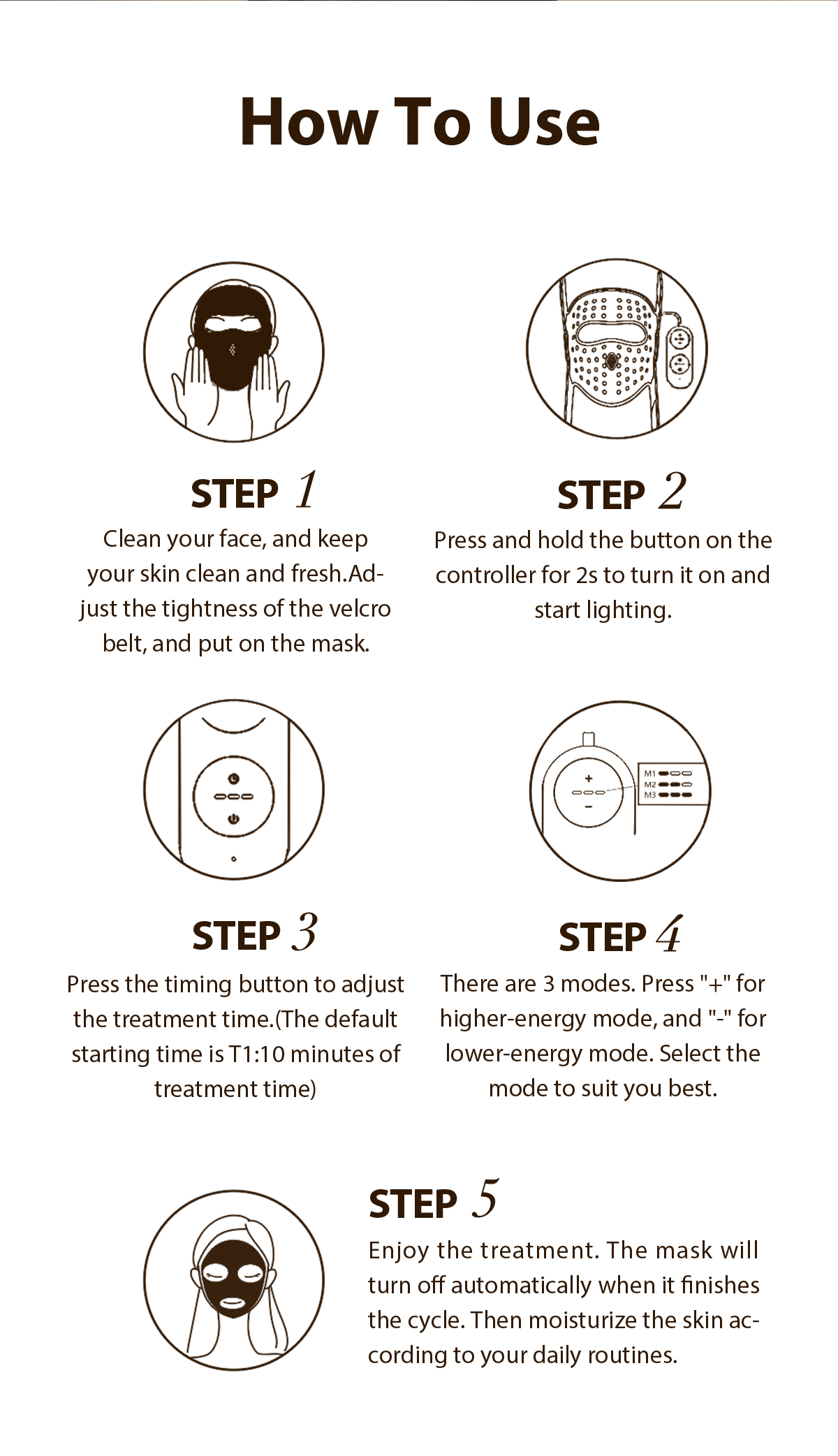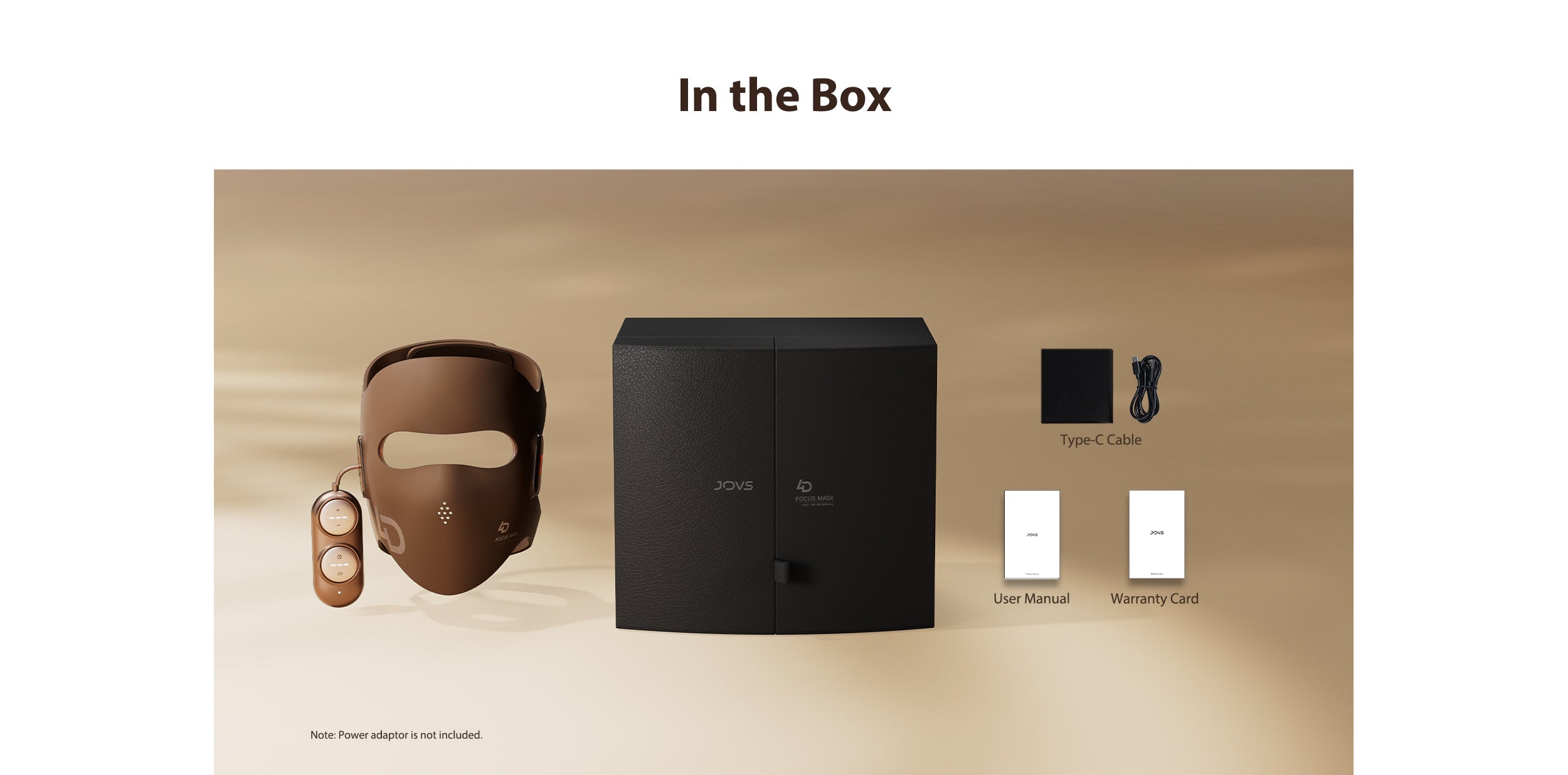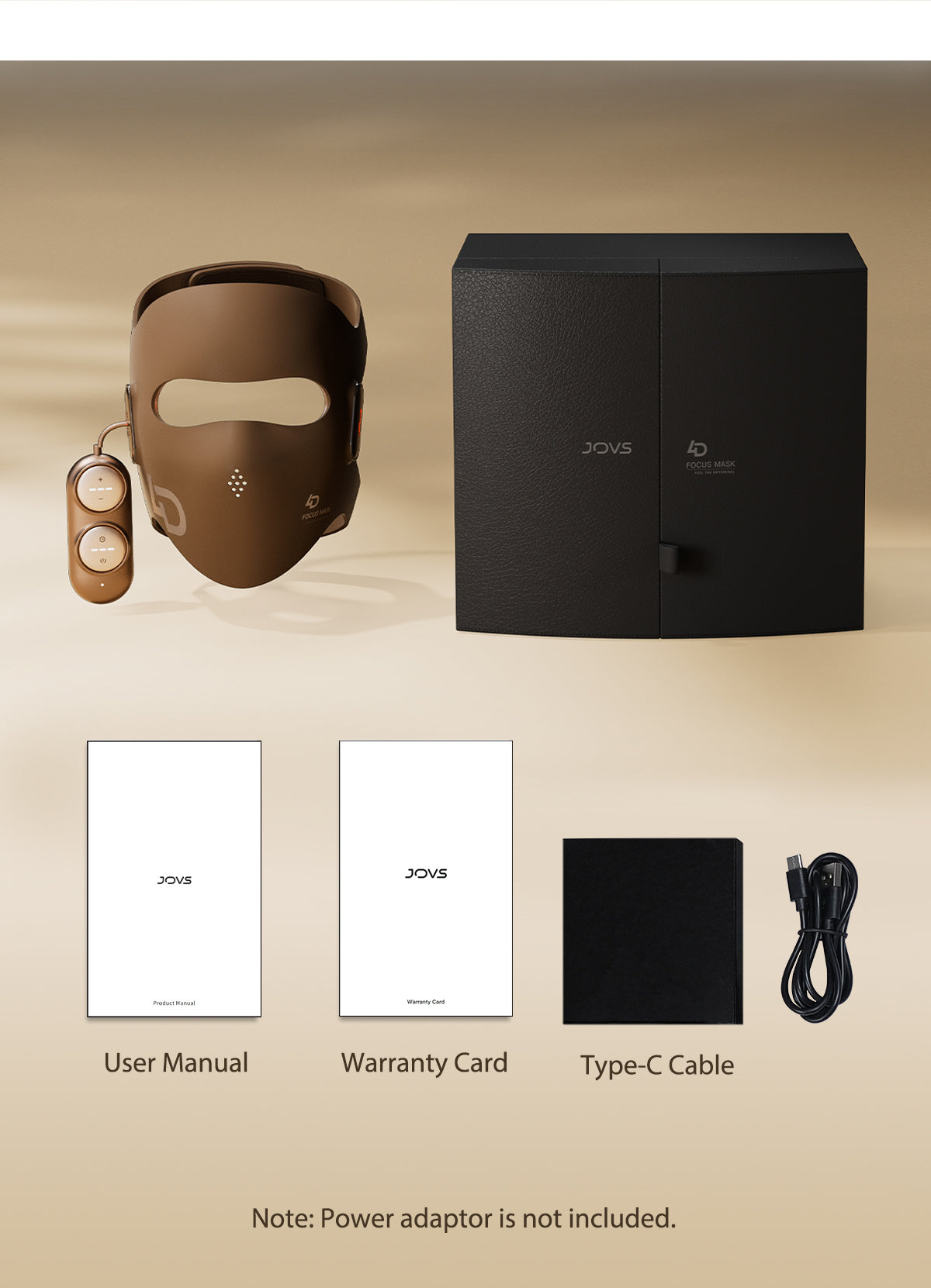 FAQ
Let's Answer Your Questions
Q1: What is FPT ultra-narrow optical chip technology?

Through joint research and development with optical solution experts on new optical components to improve light utilization, we have invented a patented chip to realize FPT (Focus Photothermal Therapy) Focused Ultra-Narrow Light.By controlling and reducing the angle of dispersion, changing the characteristics of light energy radiation area, increasing the aggregation effect of light waves, increasing the unit energy, and reducing energy loss, thus improving the energy utilization rate and lightening the effect of lines.
Q2: Do different waves of light penetrate each area of the face in each mode?

Yes, there is distributed light distribution for different areas in each mode, with four light waves irradiating different areas at the same time to target skin problems.
Q3: How many light sources are there in total and what are their wavelengths and functions?

1: Red light 660nm - can enhance the skin's metabolism and improve dullness. 2: Near-infrared light 850nm - can enhance cell activity and make the skin elastic. 3: NIR light 940nm - activates the microcirculation of the skin, inhibits melanin, and improves skin rejuvenation. 4: Long-wave infrared light 1064nm--Promotes collagen regeneration in deep tissues and slows down skin aging rate.
Q4: Will it fall off easily and can I walk with it on?

and it is lightweight, snug and soft. It can be worn while walking or even doing yoga.
Q5: How many modes are there? What are their roles?

3 Modes--M1: soothing mode; M2: standard mode; M3: deep mode , 3 Timings--T1: 10 minutes; T2: 15 minutes; T3: 20 minutes;
Q6: Can I still use it if I have acne or wounds on my face?

Face acne is due to internal inflammation, if you use a mask at this moment will have an impact on the appearance of acne, and for the location of the wound, need enough space and air to avoid infection, do not recommend that this situation wear the use of products.
Q7: Is the light harsh without the eyeglass design?

improve the energy efficiency, on the other hand, it can effectively reduce the impact of the dispersed light source on the eyes. In addition, we have done light safety testing, has ensured its safety, can be used with confidence;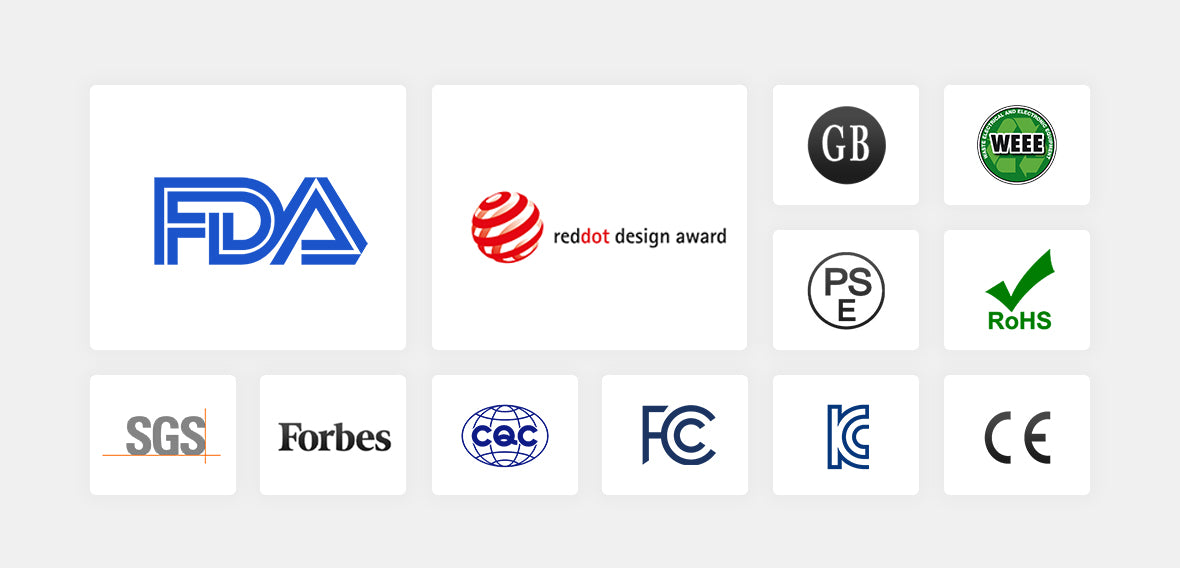 This product is rated 2.7 of 5.0 stars.
It has received 3 reviews.