Through quality engineering, refined craftsmanship, and a wide breadth of products, our goal is simple—to make everyday life better.
JOVS is an innovative global personal care brand that was developed with a purpose of offering domestic and personal smart beauty devices to beauty lovers at all ages worldwide.
We are passionate about instilling confidence in people by providing them with the smooth skin of their dreams. Diversified backgrounds and cultures have contributed to the unique solutions that perfectly cater to our consumers' every needs. We excite people with unexpected new technologies, and that is why our first hair removal product, VenusPro, took the personal care industry by storm in 2019, soon becoming the darling of the beauty world. For millions, it still is.
JOVS' research and development team consists of highly- skilled and committed researchers, engineers and technicians who are dedicated to ensuring that its devices are always leading by manufacturing the highest quality, most sophisticated personal care devices on the market.
A Global High-End Personal Care Brand
A state-of-art multi-functional hair remover that won't be left to lie idling.
BEAUTY MEETS TECH
JOVS KEEPS YOU LOOKING BEST
Our research is helping to shape the future by exploring how advances in science and technology can create impactful innovations, especially when combining forces with top global academic and industrial partners.
Since our first hair removal product launched, JOVS has become a trusted name in the personal care market. Our products and technologies enhance the natural processes of the body, helping you achieve long-lasting results.
IMPROVING WELL-BEING
JOVS CREATES THOUGHTFUL INNOVATION
At JOVS, we are always striving to be better each and every day, and our customers are the top priority in everything we do. We listen carefully to deeply understand their needs, and in turn, this allows us to develop the advanced personal care products that people crave.
Everyone at JOVS shares our core belief: Commitment to innovation. Commitment to changing things for the better. Commitment to kindness and decency. We're growing rapidly and it's all about creating products and technologies that bring a better personal care experience to our customers.
As a socially responsible enterprise, JOVS leads company culture with mutual respect and high-standard working conditions for its employees.
We put people at the center of our work, responding to their aspirations, needs and desires while constantly achieving better energy efficiency and higher levels of sustainability. This approach has continued to lead to breakthrough innovations.
Going forward, we are expanding our strong positions across the personal care market, extending our solutions capability to address our customers' unmet needs, we are creating synergy that move us all forward to a better future.
Together, We Make LifeBetter.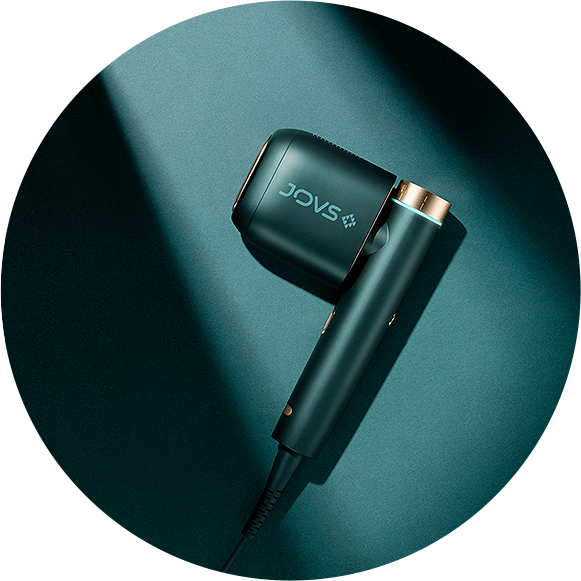 [ Mission ]

To reach past the boundaries of personal care by combining state-of-the art technology with skin care to provide intelligent beauty solutions that are safe and easy to use at home.

[ Vision ]

To empower and inspire men and women to look and feel their best.
WHAT WE DO
It all began in 2018 when our founder Jack noticed what many of IPL hair removal devices on the market were lacking. Some of them caused pain and damage to the skin, some were heavy and bulky, and others didn't deliver lasting results. Taking consumers' needs into consideration and catering to them was our first priority; we made a pledge to challenge the status quo.
With our own team of industry experts based right here at JOVS, we dedicated 100% of our time and resources to researching, designing, clinical testing, engineering, and manufacturing our first product which hit the market with immediate positive feedbacks. With market- leading quality and advanced features, our product combines fashion sense with cutting edge personal care technology.
In 2019, we launched our very first VenusPro HIPL at home hair removal device. VenusPro was the first device of its kind to combine sophisticated hair removal and skin care technology with a sleek ergonomic design. VenusPro offered a best -in- class hair removal experience that could be done right at home. The product took off like wildfire and within months, it became one of the top- selling IPL hair removal devices in Europe, North America, Korea and Japan.. To take the industry by storm, our device was the first hair remover to win the Red Dot Design Award.
We have acquired ten globally-accepted safety certifications, including Certificate of FDA Registration, making our product one of the safest hair removal devices worldwide.
OUR CORE VALUES

The world's first dual-purpose hair remover and skin care product and removes hair and treats skin simultaneously.

We have been able to make the Joy of Virgin Skin ("JOVS") Hair Remover a landmark in the beauty industry because everything we do is rooted in a single belief. That is, we are committed to innovation, gradual improvements, and unwavering support for one another.

WHY ARE WE DIFFERENT?

With professionalism and rigor, we create hi-tech beauty products that emit craftsmanship and ingenuity.

We are the first business to consolidate hair removal and skin care. In fact, VenusPro was so innovative a beauty product, a new sub-category of beauty products was created just for it: "beauty tech".

Our R&D Team conducts clinical experiments on photo-rejuvenation. Through those experiments, they discovered wavebands of energy and pulsed light that can efficiently remove hair without damaging the skin.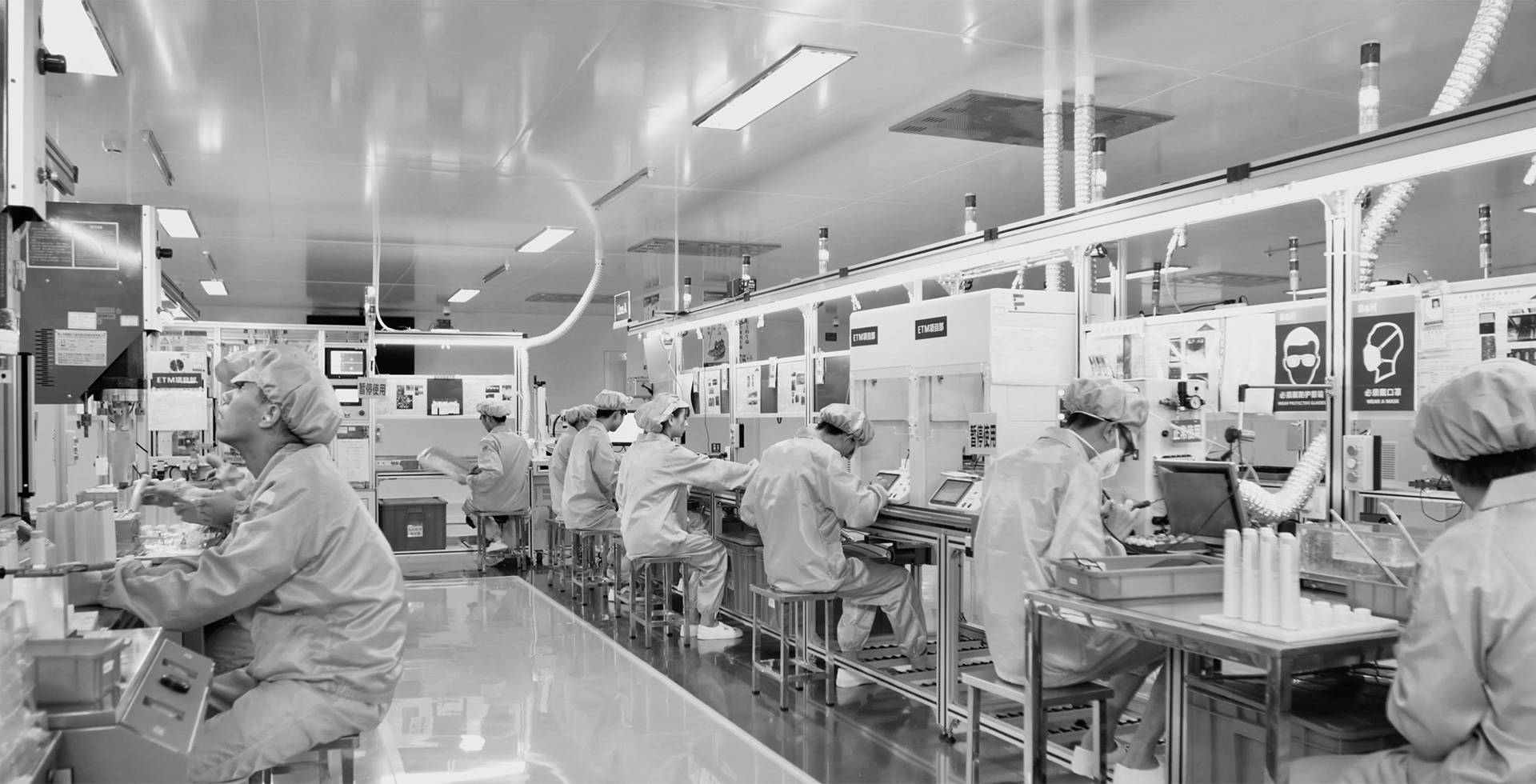 The factory covers an area of 27,000 square meters,it has a five storey workshop with more than 300 highly automated assembly lines and more than 100 fully automated CNC machine tools (CNC machining center). It also equipped with more than 10 advanced SMT production lines.The factory is a high-end intelligent personal care product incubation base with R&D and production.
Premium build quality

A great design is meaningless if the final product isn't made from the right materials.We honor all our designs with the highest quality materials that fulfill our strict criteria. We look for three things when we source materials:unwavering durability,the ability to create a comfortable user experience and affordability for the end-user.

Tried,tested,certified

The final part of the design process is the testing.On our side, as we own our factories and work closely with engineers,we are able to ensure that our products meet our high standards and are ready for use before they're shipped.Our top-quality products go through a stringent QC process aimed at fixing anything overlooked in the design phase.In addition,we make sure that all our pieces are independently certified by FDA,FCC for their strength and safety.