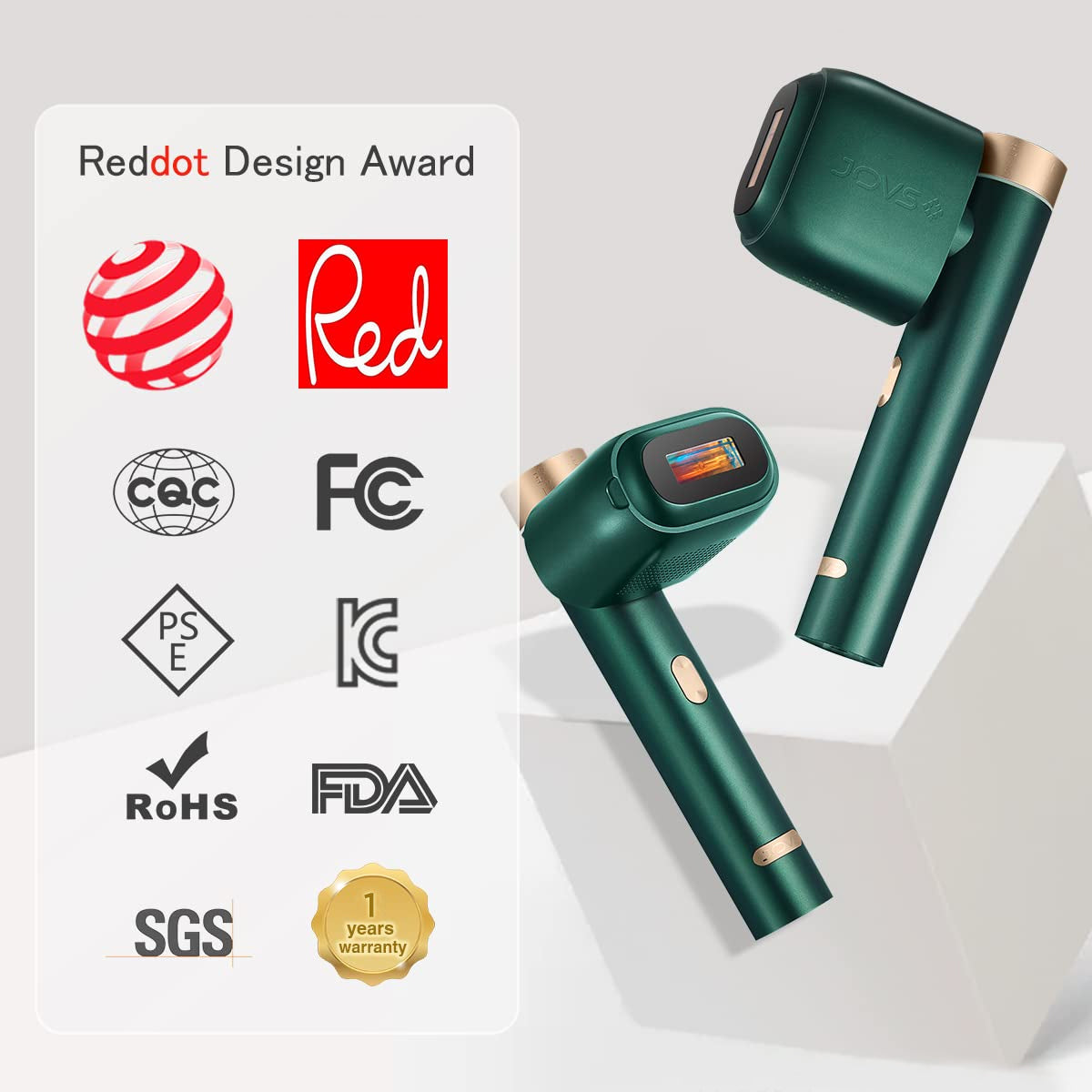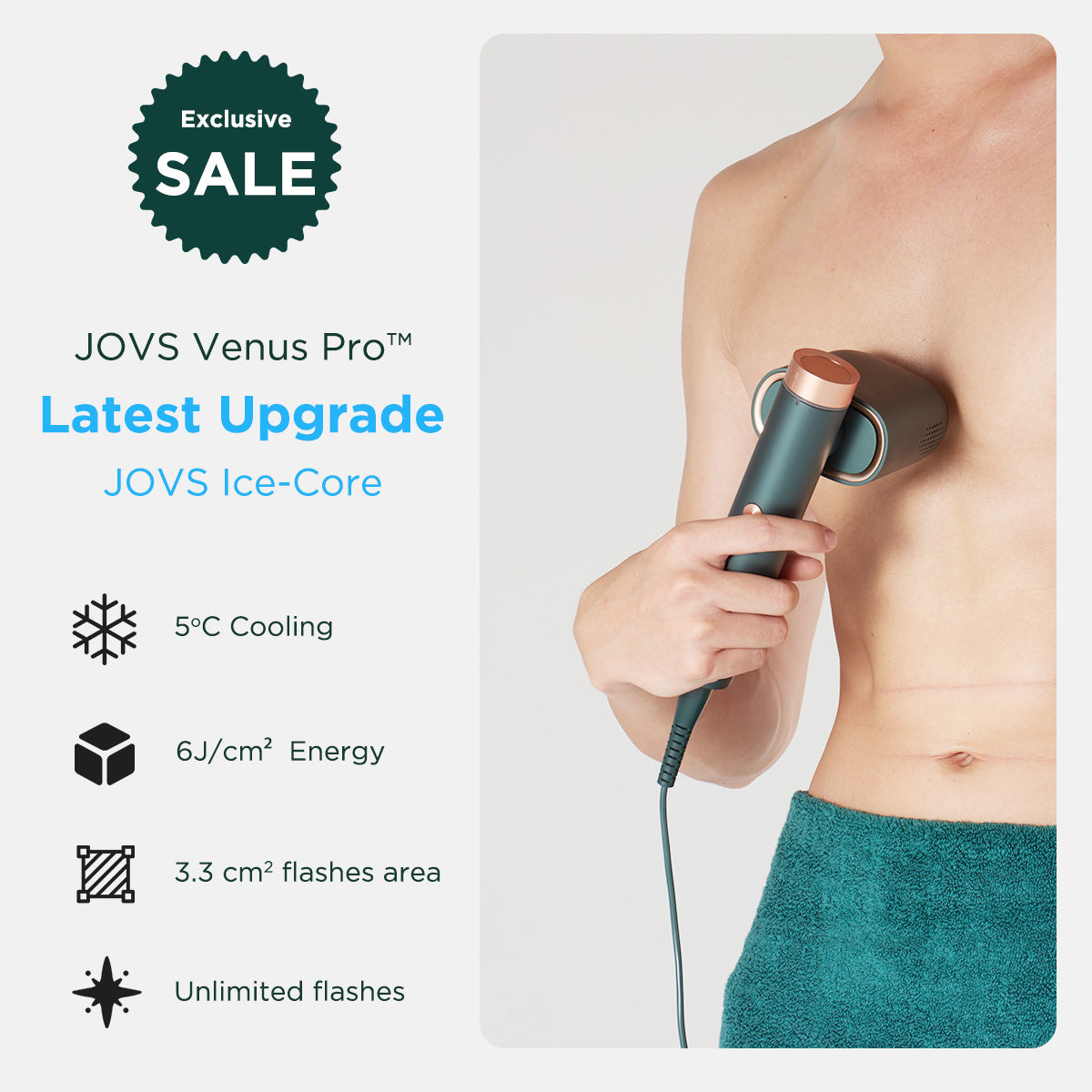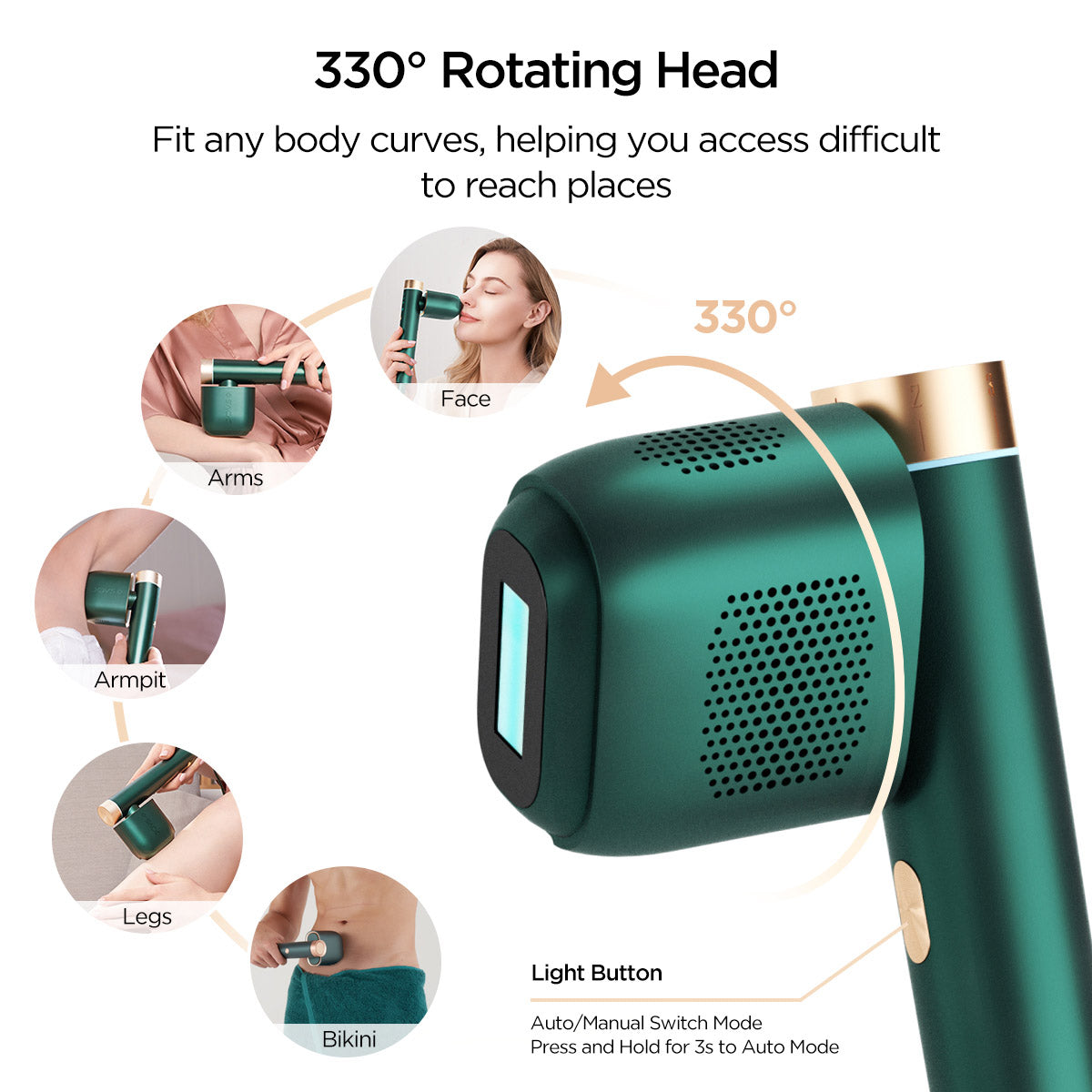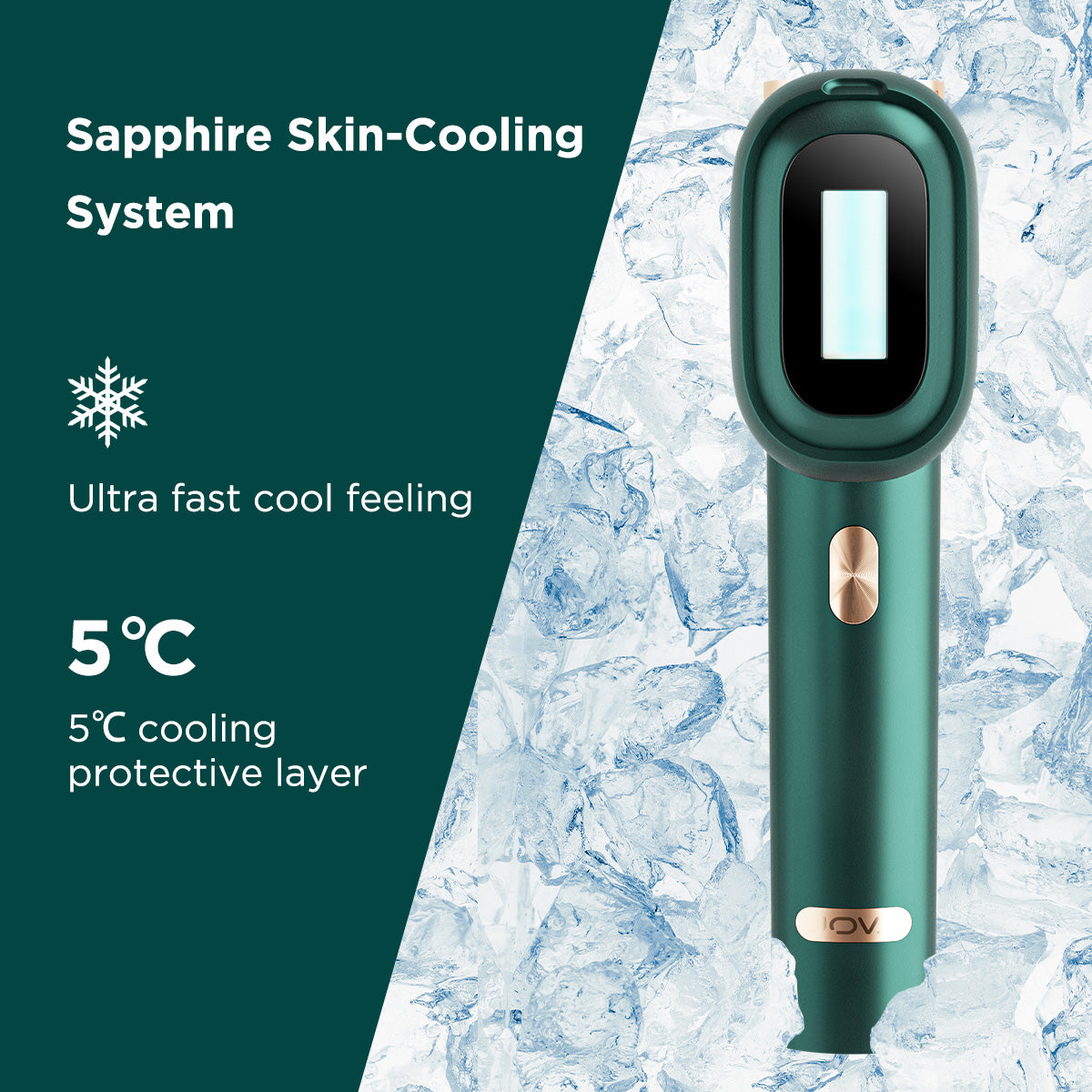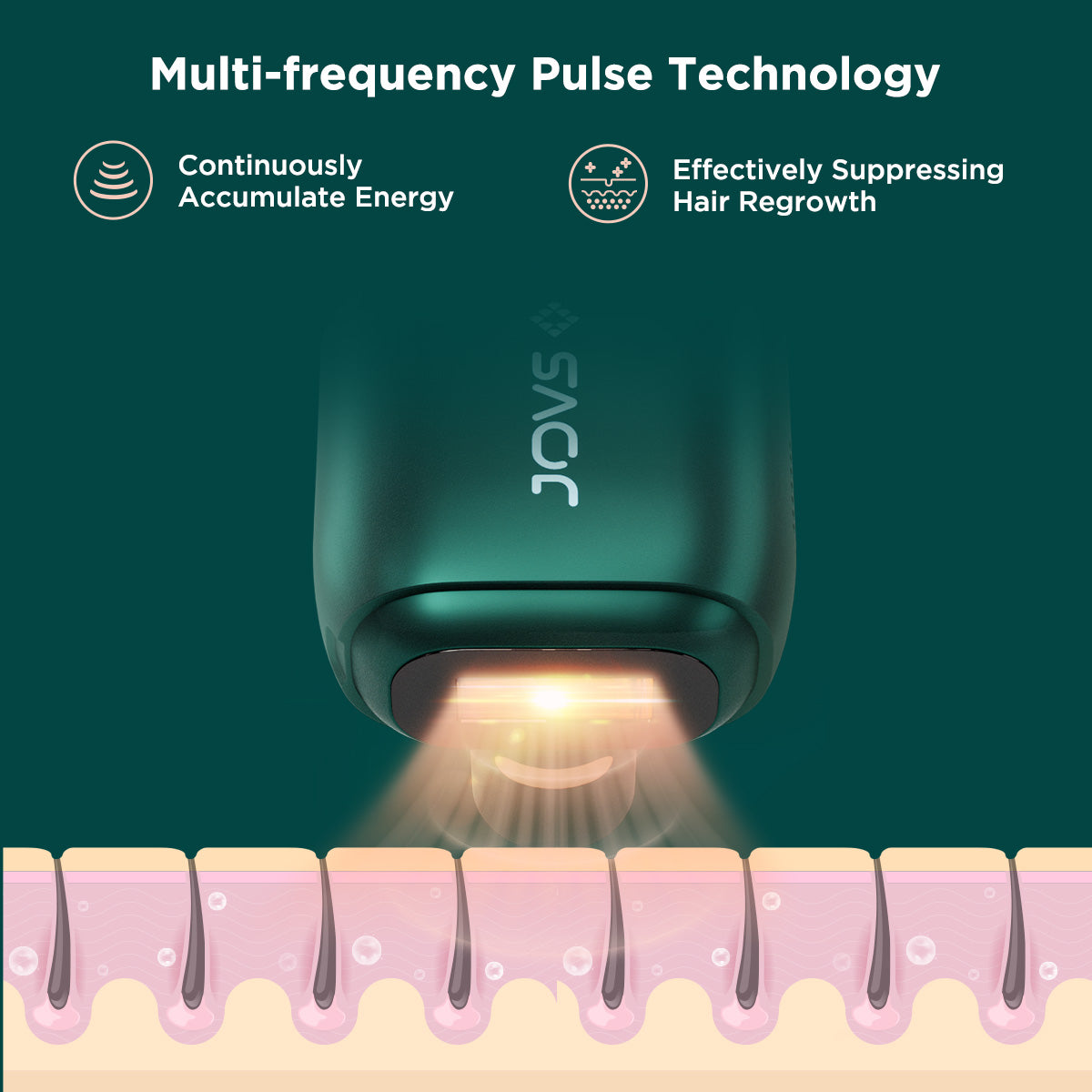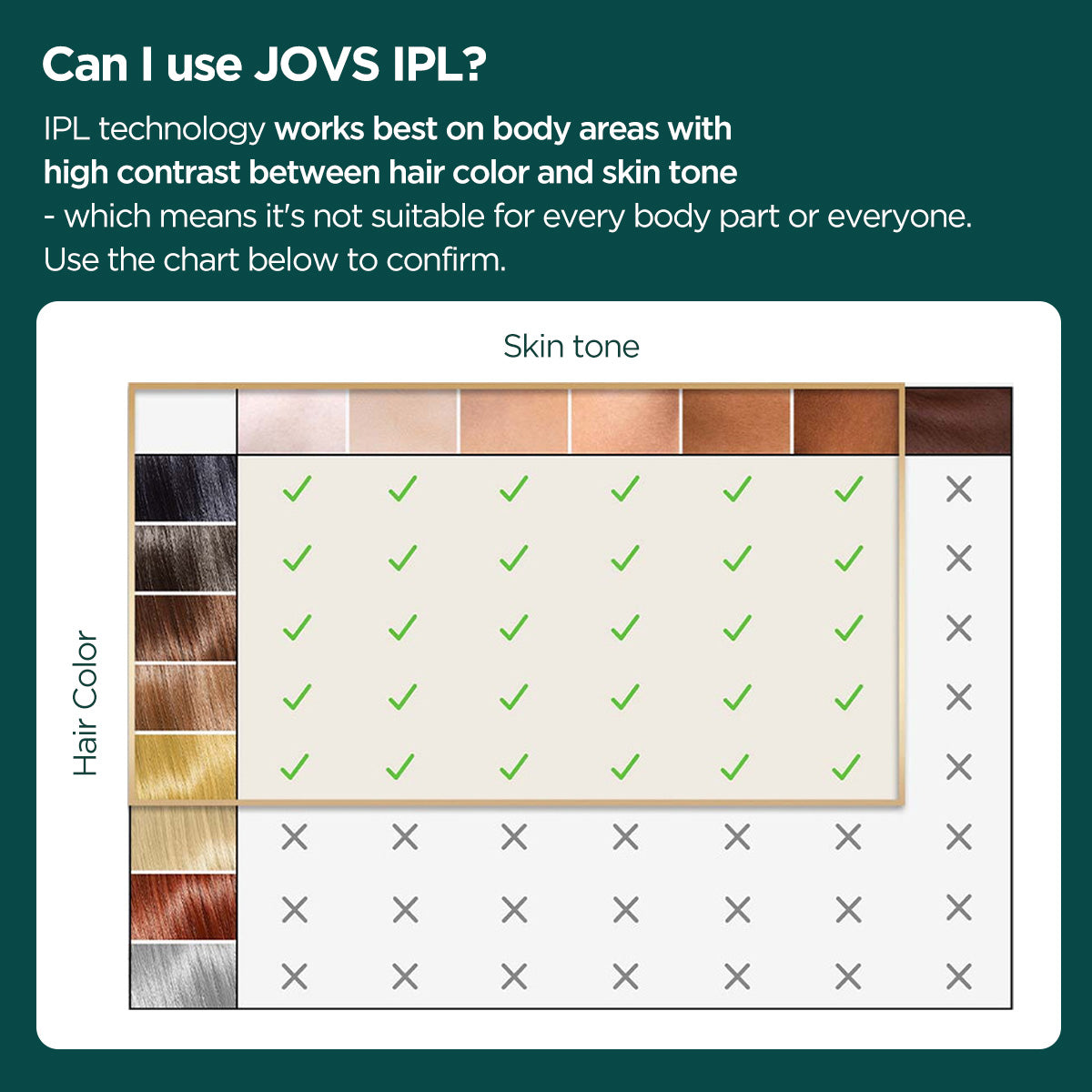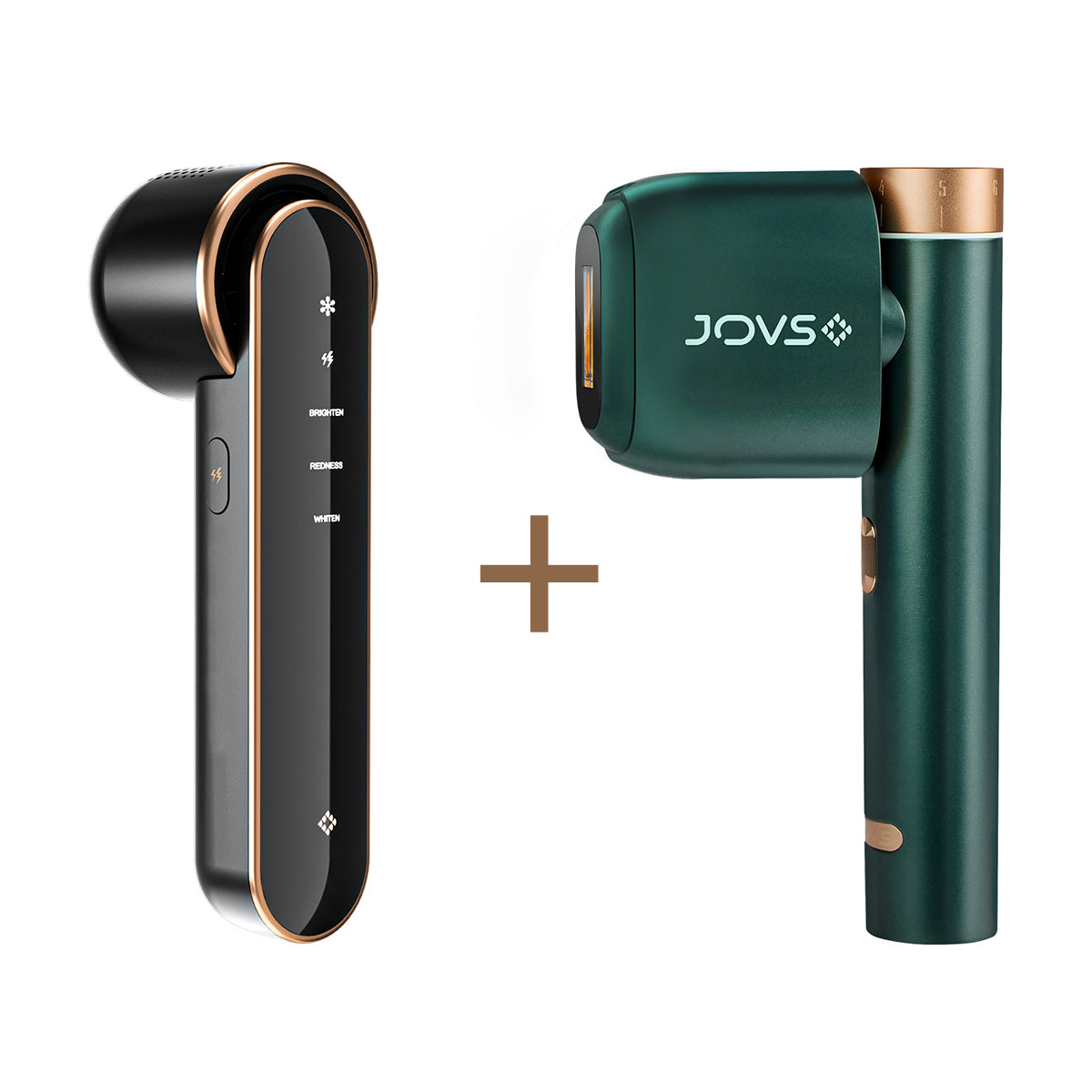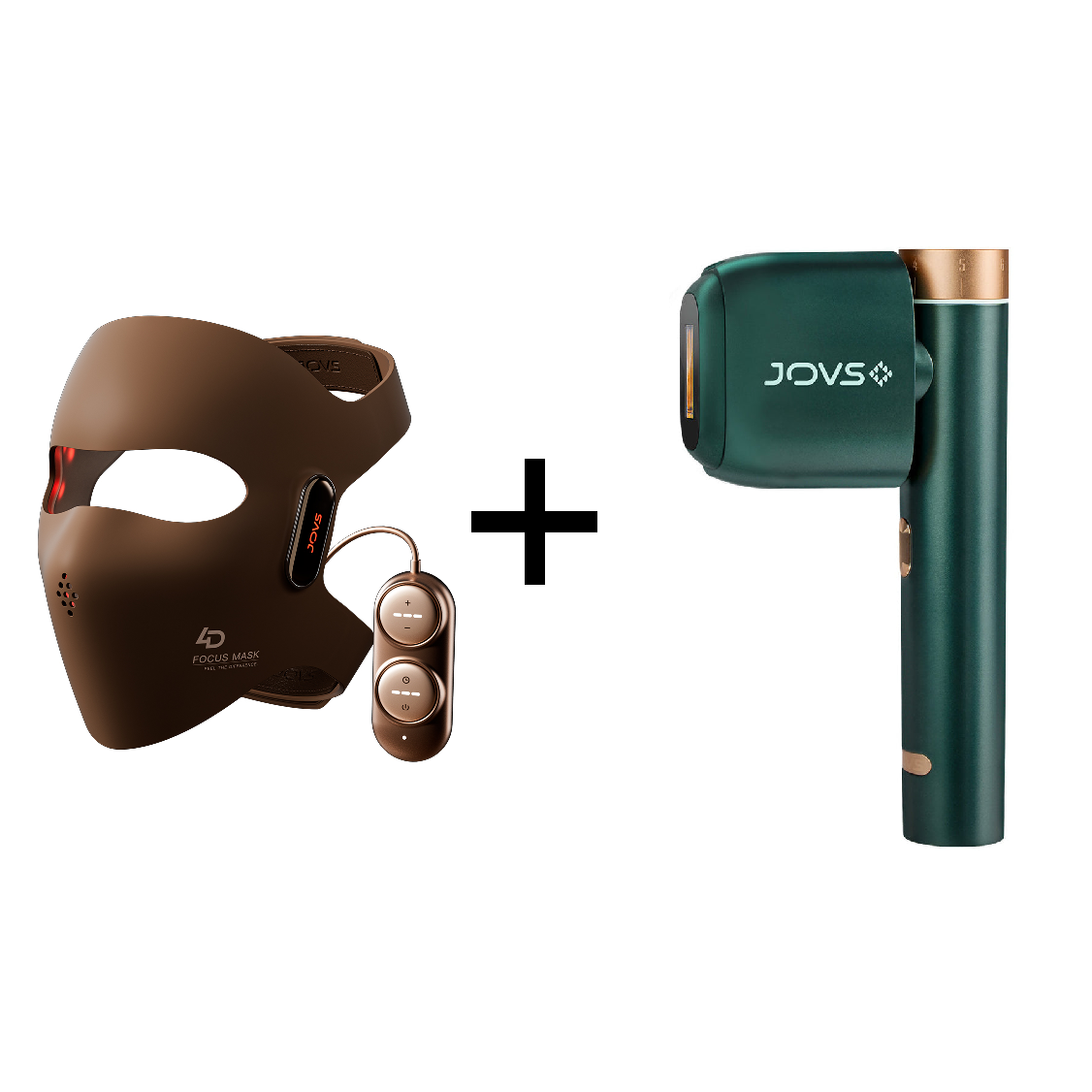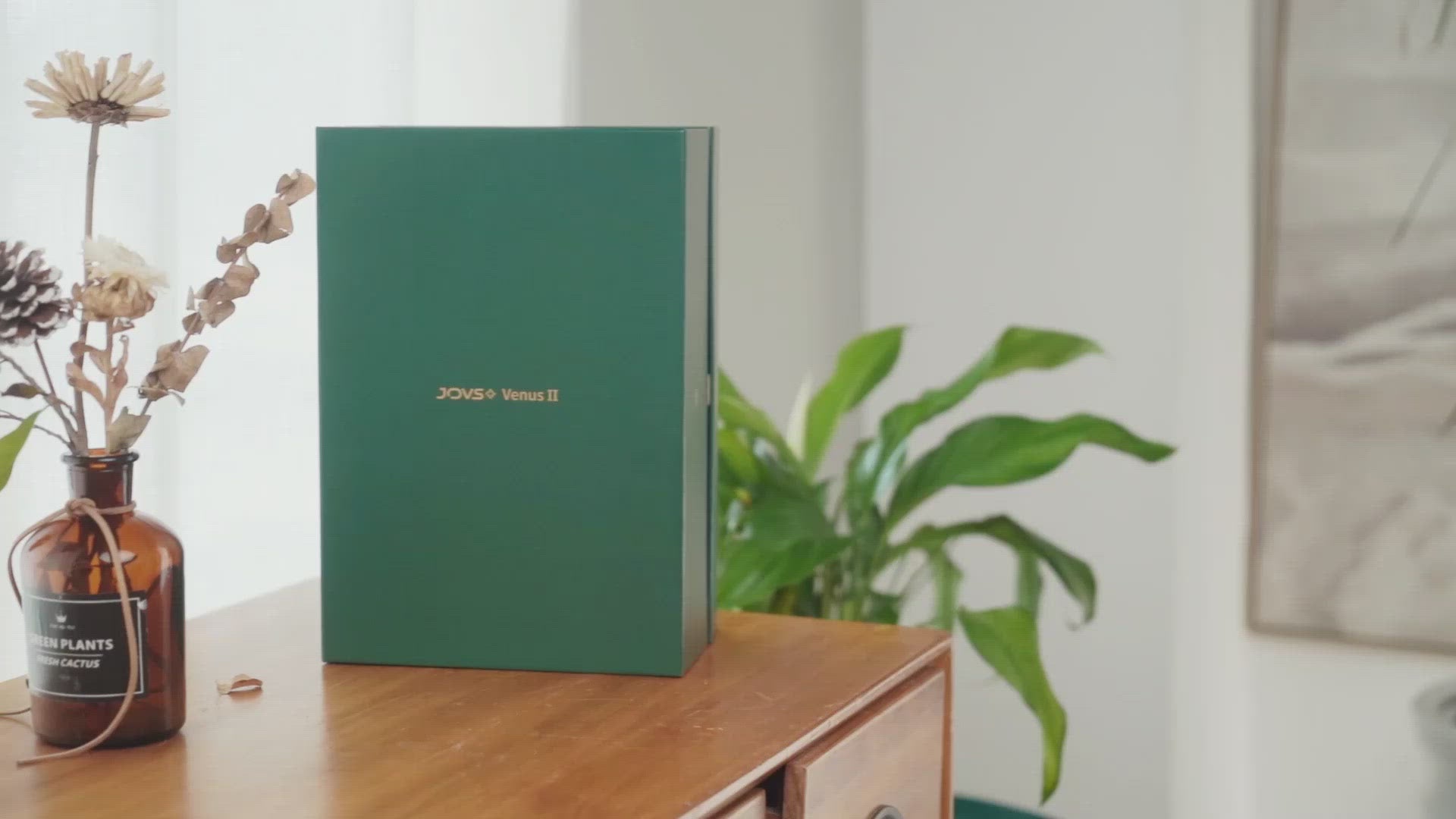 JOVS Venus Pro™ II Hair Remover
---
🎁 Free Accessories Included.

1 Year Replacement Warranty

JOVS warrants this device for 1 YEAR after the original date of purchase against defects due to faulty workmanship or materials arising from Normal Use of the device. Learn More
90 Day Money-Back Guarantee

Here at JOVS, we understand it is hard to trust a product that sounds too good to be true. That's why we're proud to offer our Money-Back Guarantee. Learn More
ICE Cooling:
ICE Cooling Head: Made from full-screen ultra-thin sapphire, constant temperature of 5°C to ensure treatments are painless.



6 Modes:
6 Modes: Precise hair removal for face, arms, underarms, legs, bikini line.



6 Energy Levels:

6 Energy: Choose from 6 intensity levels and unlimited flashes for professional-level results.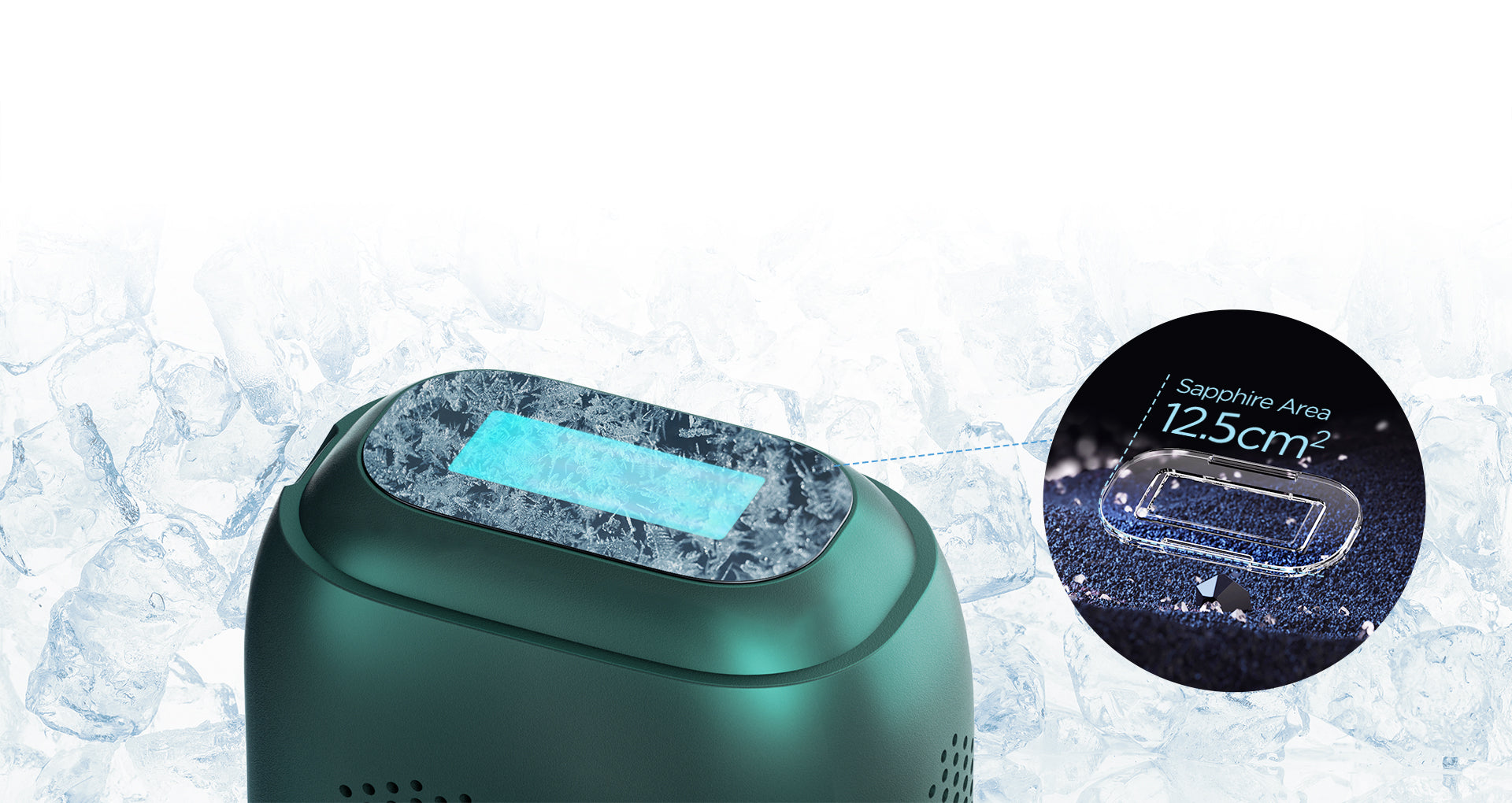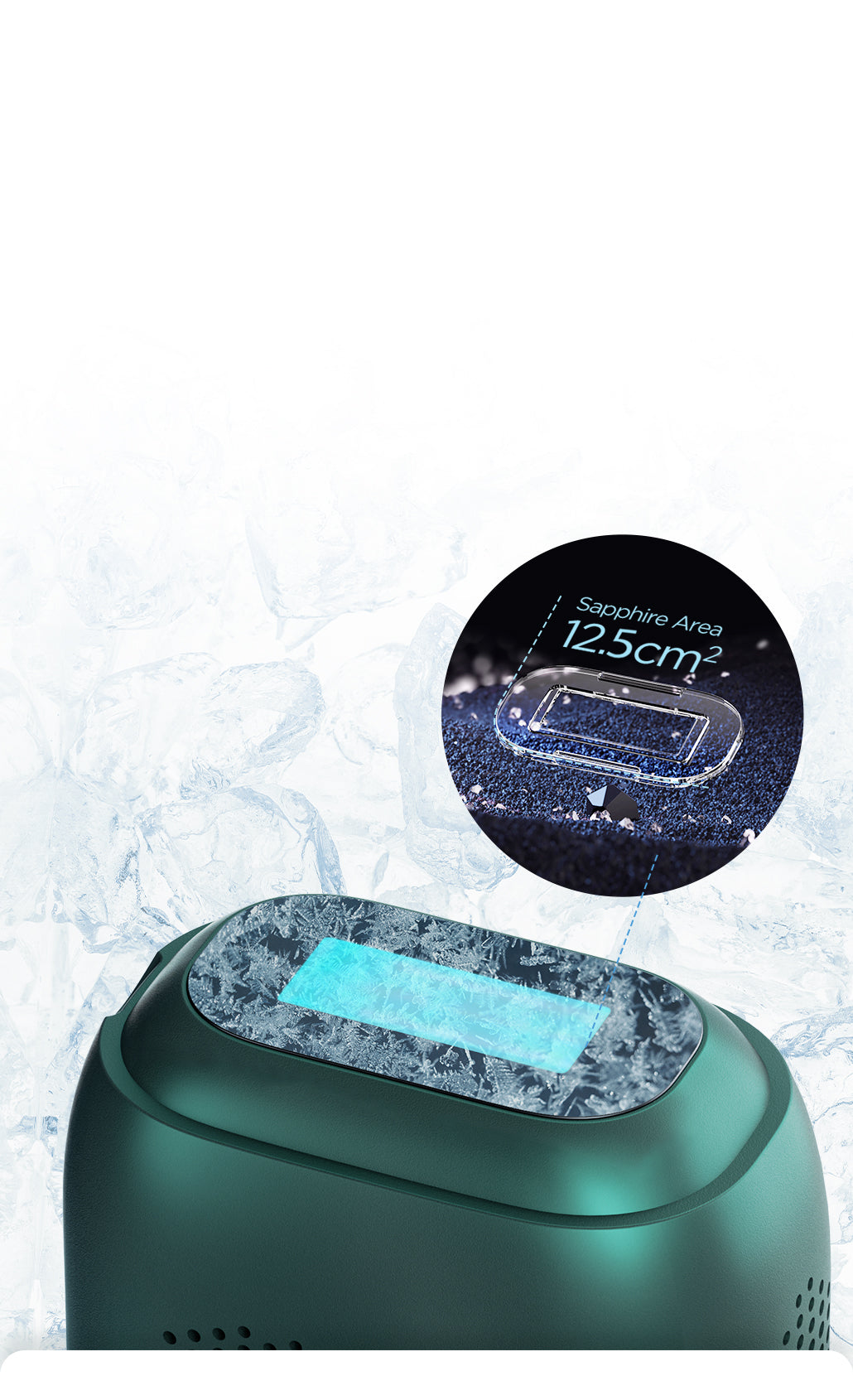 Completely Pain-Free
Sapphire Ice-Cooling System
Ultra-thin full-screen sapphire, constant temperature of 5°C.
Prevent heat damage surrounding the treatment areas.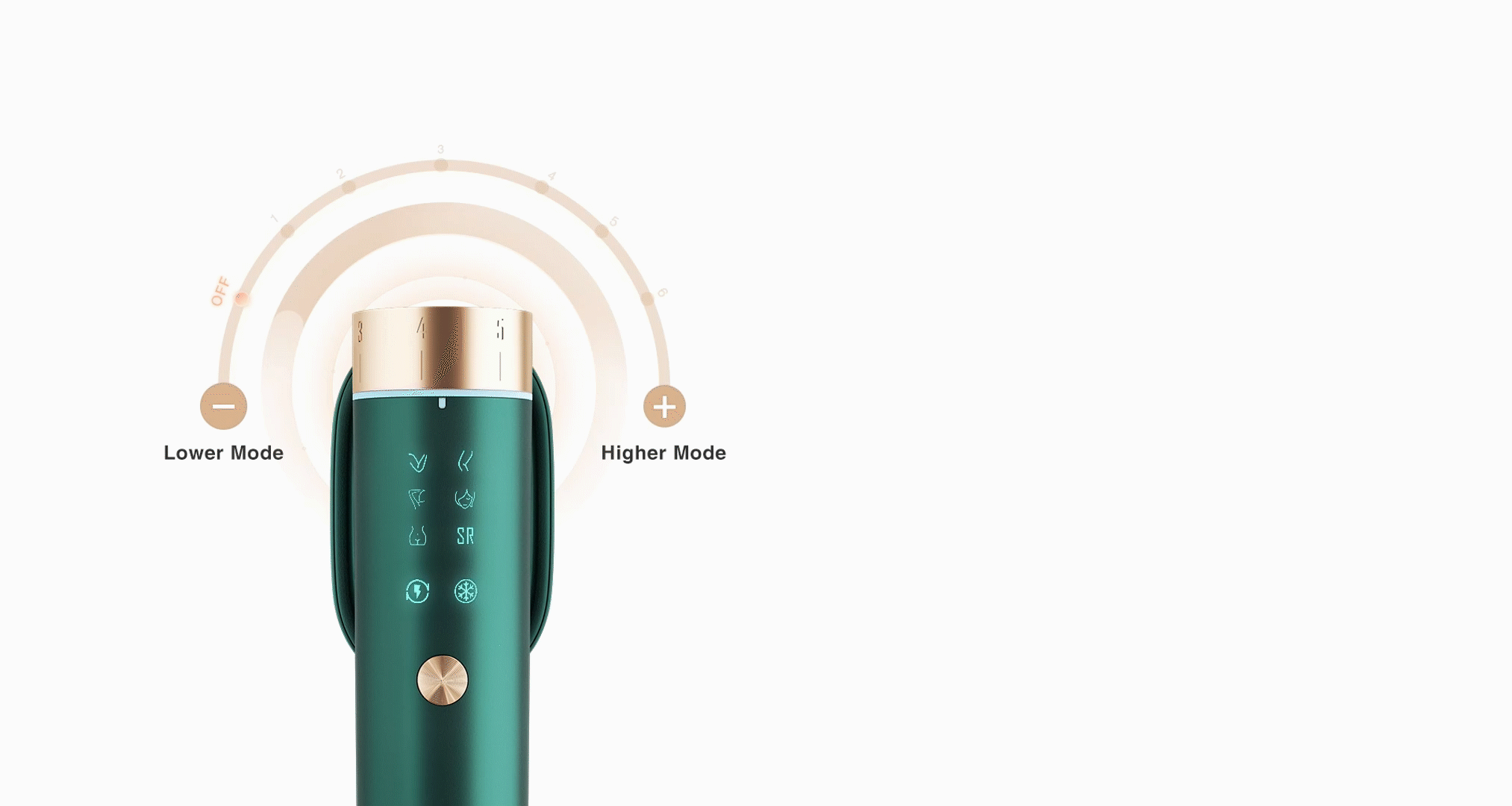 6 Modes, 6 Intensity Levels
Adjustable intensity and dedicated treatment mode.
For personalized hair removal treatment.
330° Rotating Head
The flexible head can be rotated up to 330°, better reaching any area.
Enables efficiency and comfort.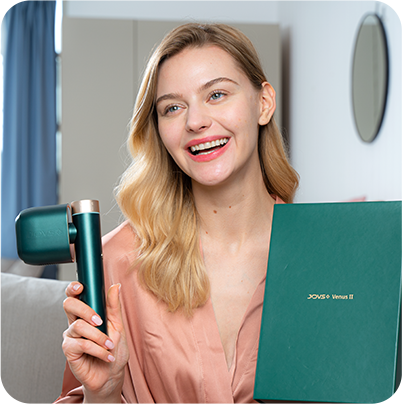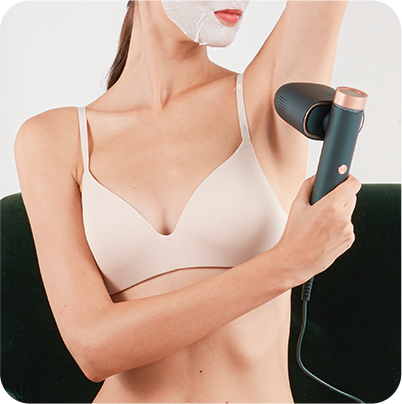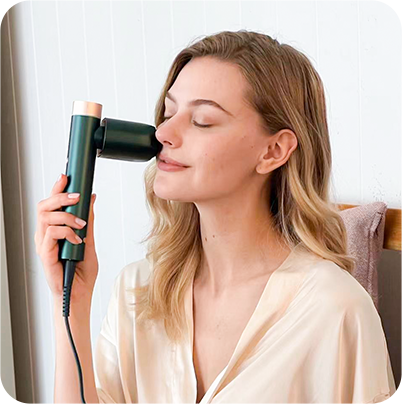 Skin Rejuvenation
Ideal solution for silky-smooth skin without bumps, stubbles, and irritations.
No More Ingrown Hair
Effectively targets the follicles and eliminates hair growth.
Effortless Experience
Designed to save you time, no appointments, no repetition, no pain.
Precise Treatment System
JOVS suggests a dedicated mode for parts of the body and offers the most effective energy range to remove hair in a precise, pain-free manner without any damage on your skin.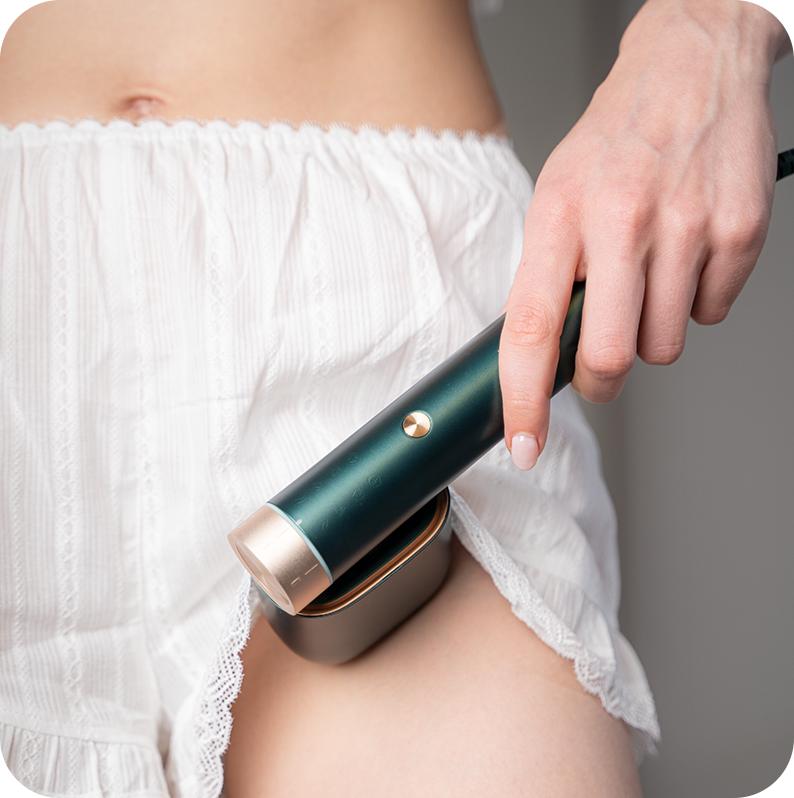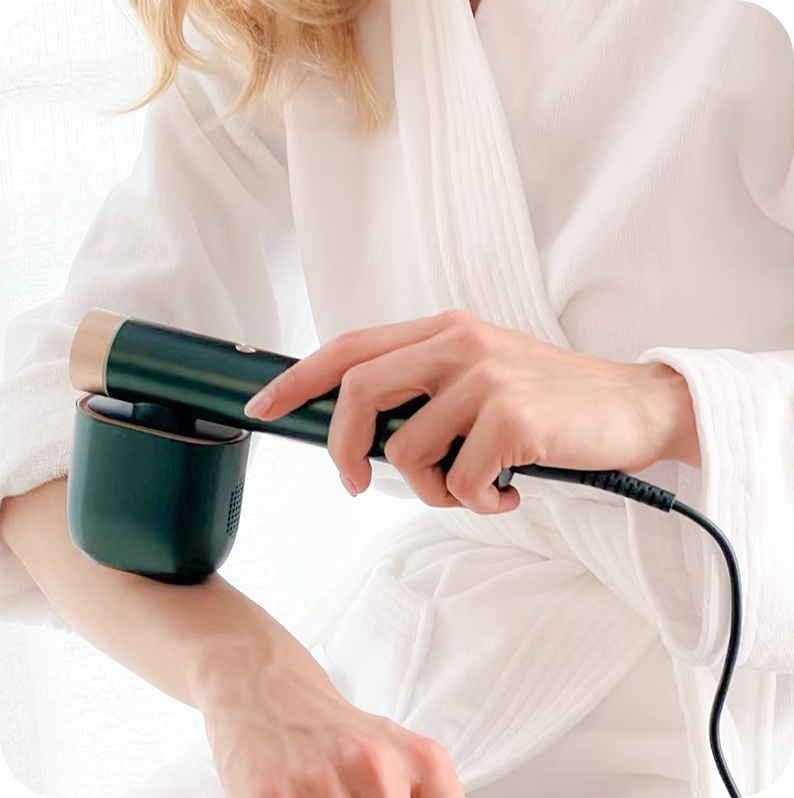 Completely Pain-Free
Commit to your comfort with 6 intensity levels and experience a pain-free treatment.
Suitable For Men
The ideal solution to tackle unwanted hair on your chest, face, arms and legs.
Keep Private? No Problem
At-home removal treatment to keep private, avoid embarrassing trips to the salon.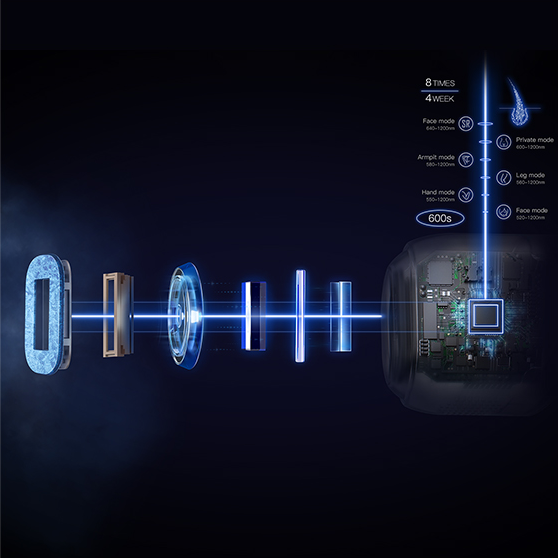 Targeted Treatment
6 treatment modes for customized treatment areas. JOVS delivers a more effective, safe, and long-lasting result.
Multi-Frequency Plus Technology
Multi-frequency continuous pulse technology (MFCPT) renders obsolete traditional IPL technology. The light energy is absorbed by the pigment in the hair shaft and is transformed into heat. This heat destroys the hair, while leaving the surrounding skin unaffected.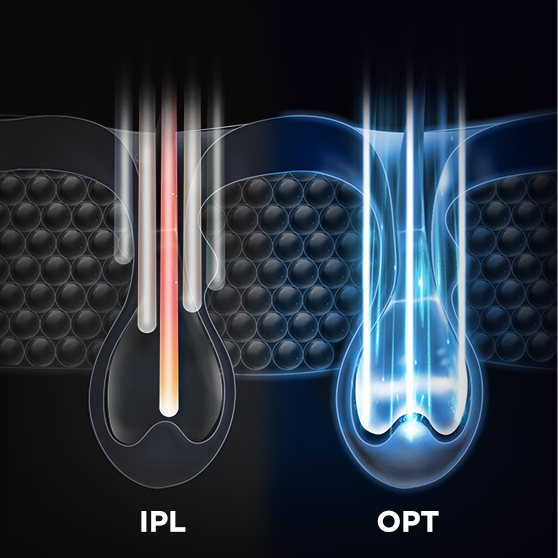 Advanced OPT Hair Removal
OPT continuous pulse technology: traditional wide spectrum of light pulse is upgraded to narrow spectrum. The efficiency is increased by 60% compared with other IPL hair removal devices, which reduces the treatment cycle and improve the hair removal result at the same time.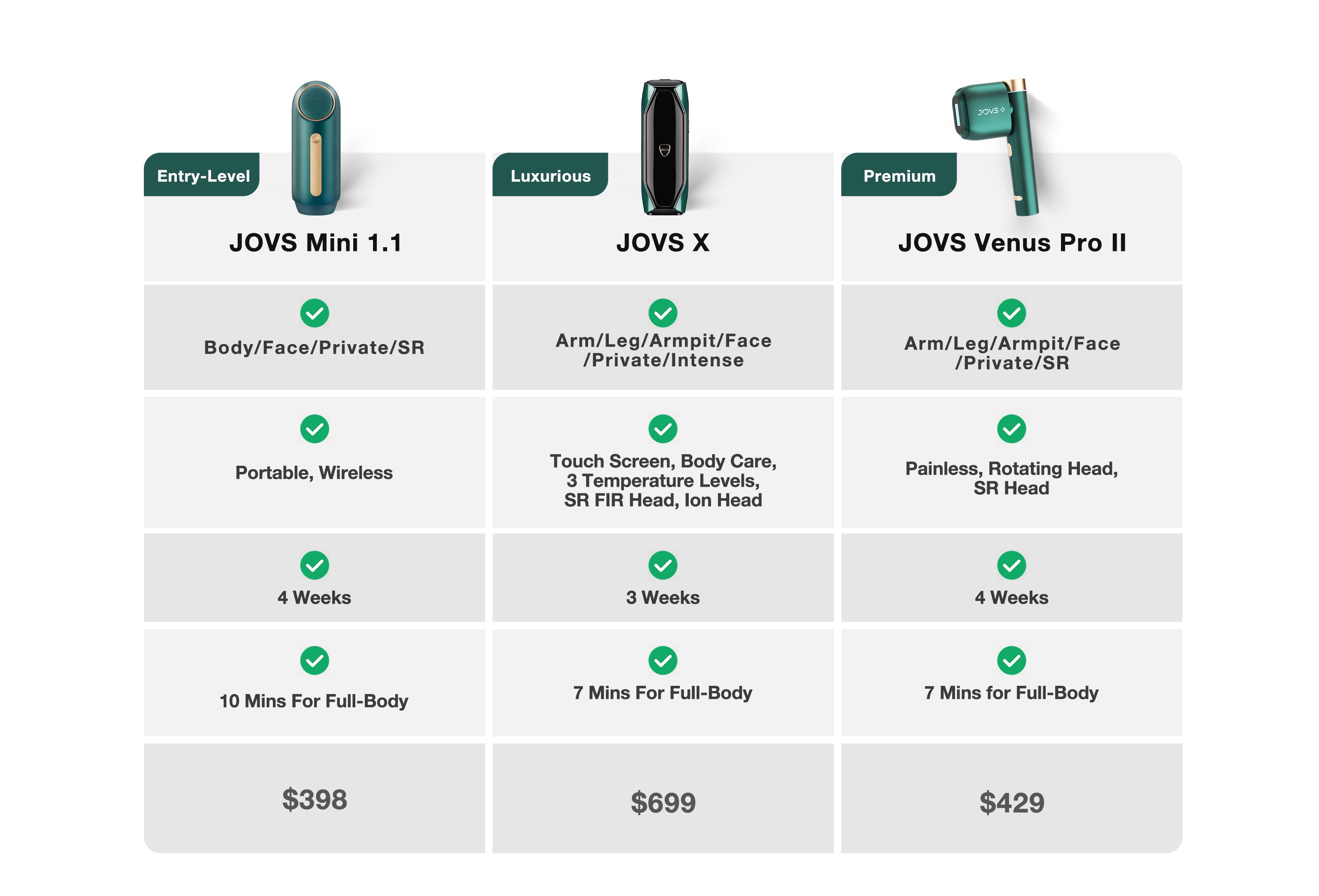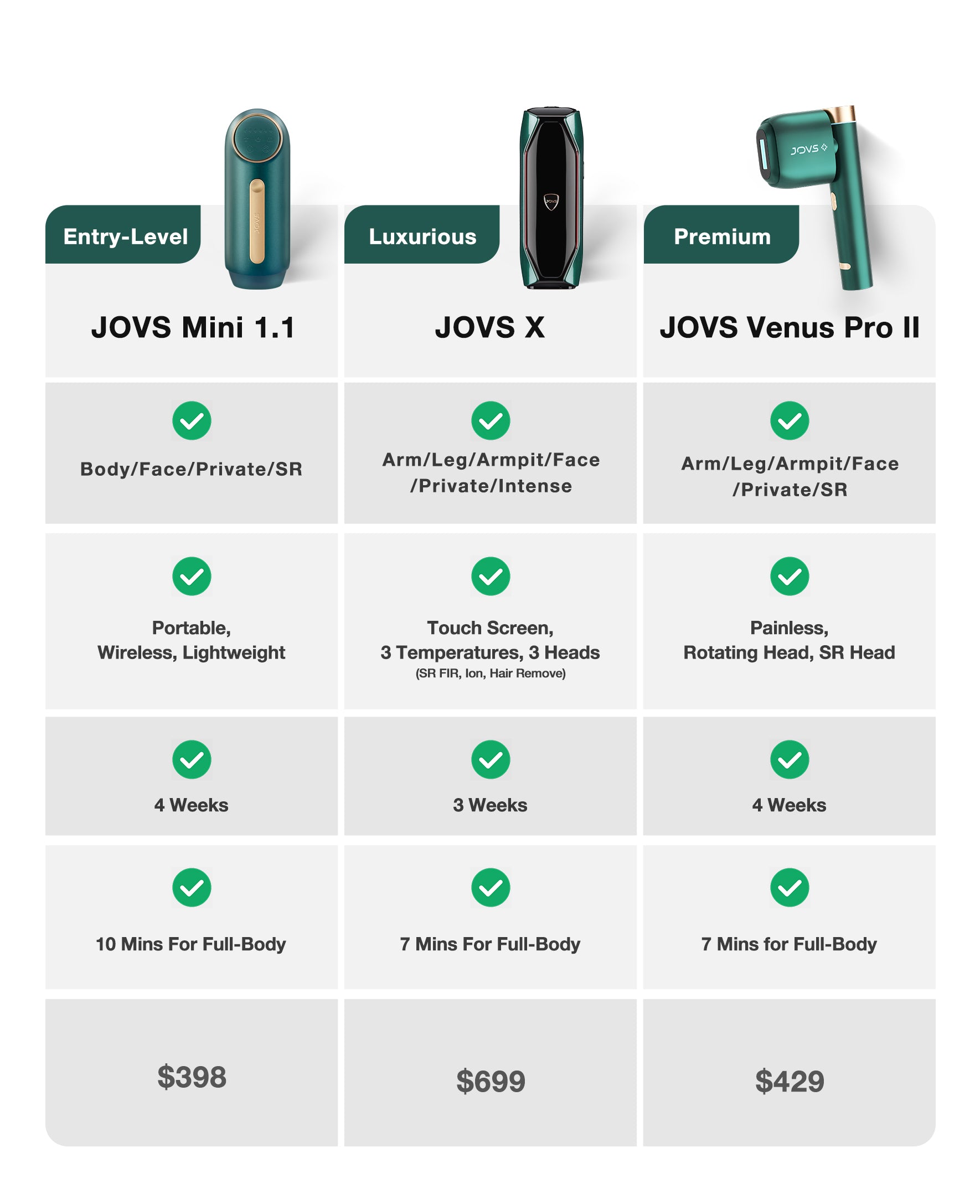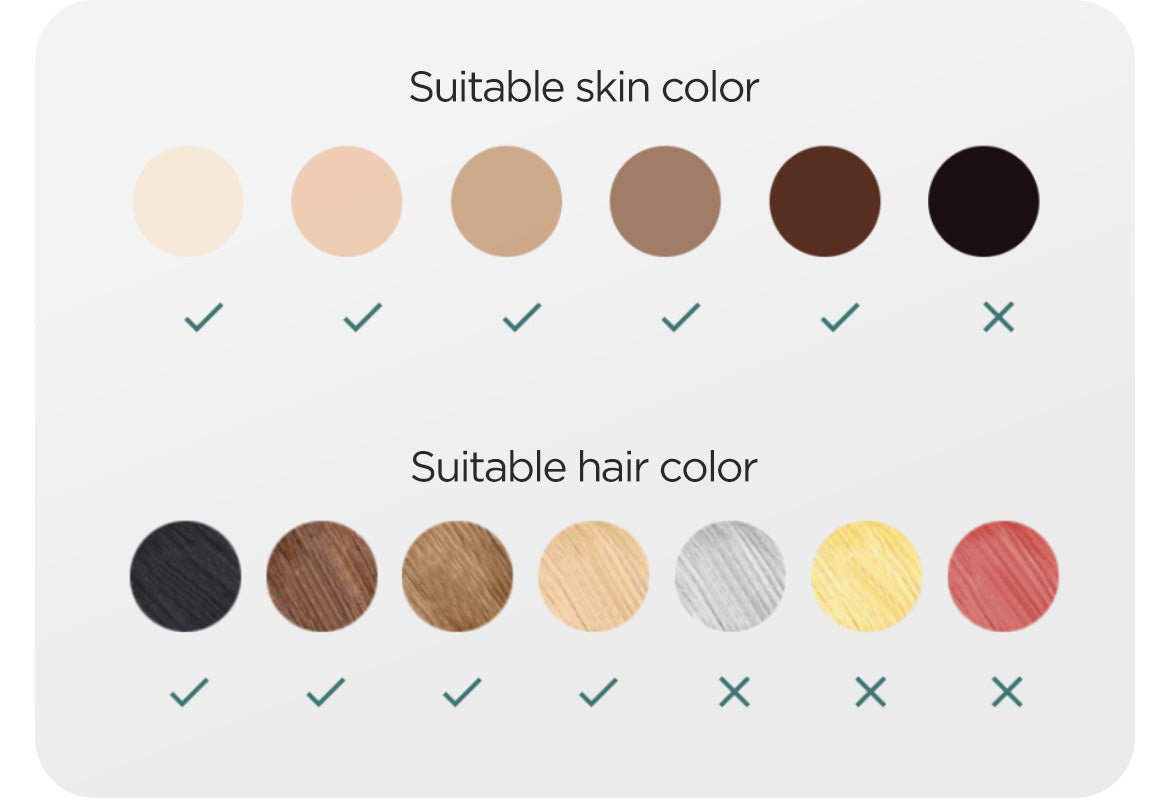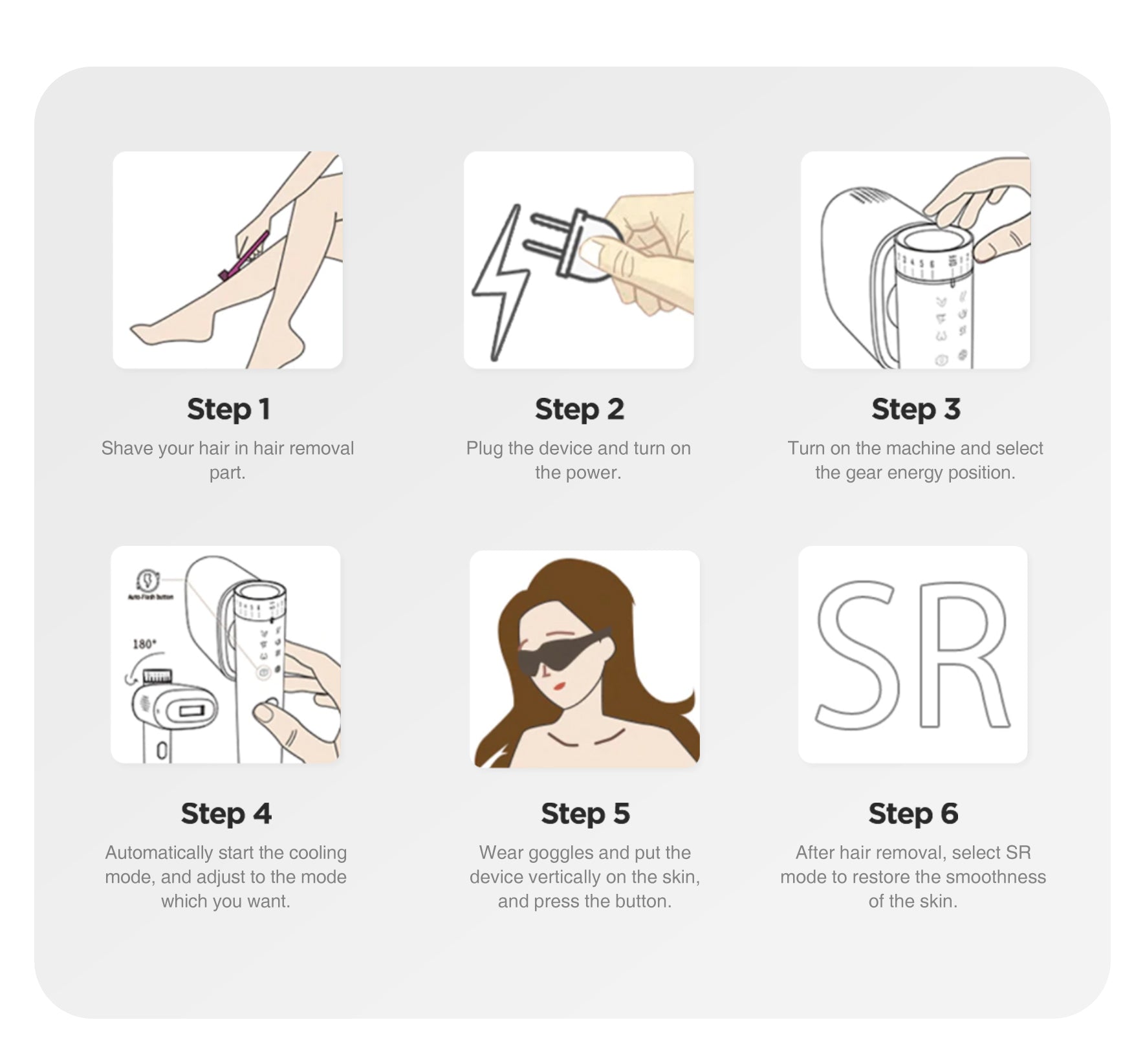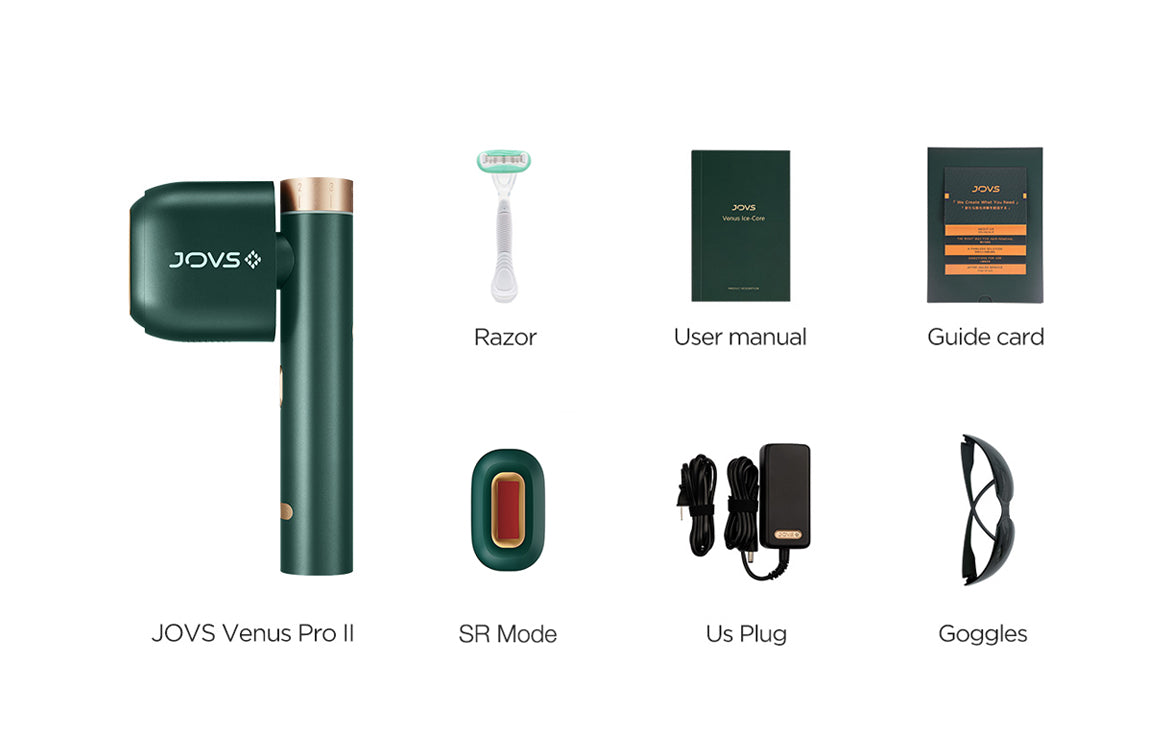 FAQ
Let's Answer Your Questions
Q1: What is the basic principle behind hair removal? 

We have all experienced those dark spots, stubble, and other unsightly scenes caused by remaining hair follicles after unsuccessful traditional hair removal methods. JOVS Hair Remover uses intense pulsed light(IPL) technology to isolate the melanin in the hair resulting in the hair becoming thinner and softer until it naturally falls off completely, leaving you with more complete and permanent hair removal.
Q2: What is intense pulsed light(IPL)?

IPL technology is a beam of light that converts energy to heat that is absorbed by the pigment in the hair, gradually preventing the hair from growing. The gentle beam of light is safe and painless, and with Skin Rejuvenation (SR) your skin ends up looking smooth and delicate.
Q3: How to use this remover?

Use the JOVS hair remover in just two easy steps. First, shave the hair off the surface you want to treat. Second, press the device against the skin to emit a gentle pulse of light to the hair root(twice on each treatment area). Use it three times a week for the first two weeks to slow hair growth and twice a week for the 3rd and 4th week to achieve permanent hair removal. After the treatment period, JOVS can be used once a month to do any touch-up that may be needed.  
Q4: Are there any side effects?

There are no side effects. Adopting the US high-intensity pulsed light (HIPL) technology, allowing useful light to reach hair follicles and eliminating any light-induced side effects which might harm the skin.
Q5: What countries can you ship your products to?
Q6: How does your product compare to other hair remover devices on the market?

Our product has been hailed as one of the safest and most effective hair removal devices on the market with ten international safety certifications. The flexibility of the 330° rota-table head makes hair removal easy, and the various optical filters allow for more precision treatment without harming the skin.
Q7: Who can use JOVS Venus Pro ?

This device can be used by anyone with skin types I to V on the Fitzpatrick Scale. If you have a very dark skin tone (type VI) please don't use this device. JOVS Venus Pro can be used to treat dark blonde to black hair types, but cannot treat light blonde, red, or grey hairs.
This product is rated 3.2 of 5.0 stars.
It has received 42 reviews.